Is there anything more exhilarating than gazing down on New York's most iconic landmarks from 7,000 feet in the air? In celebration of WeWork's first workspace in Brooklyn, we asked one member to join us on a helicopter ride past the Brooklyn Bridge and beyond. Our team strapped in Quinnton Harris, Walker & Company's art director, and told him to kick back and enjoy the view.
When he's not up in the air, you can find Harris working on photography, design, and marketing for Walker & Company, one of the fastest growing startups in Silicon Valley. Its focus is health and beauty products for people of color.
In his free time, he'll soak in as many activities he can in this borough, so here's his little tribute to Brooklyn.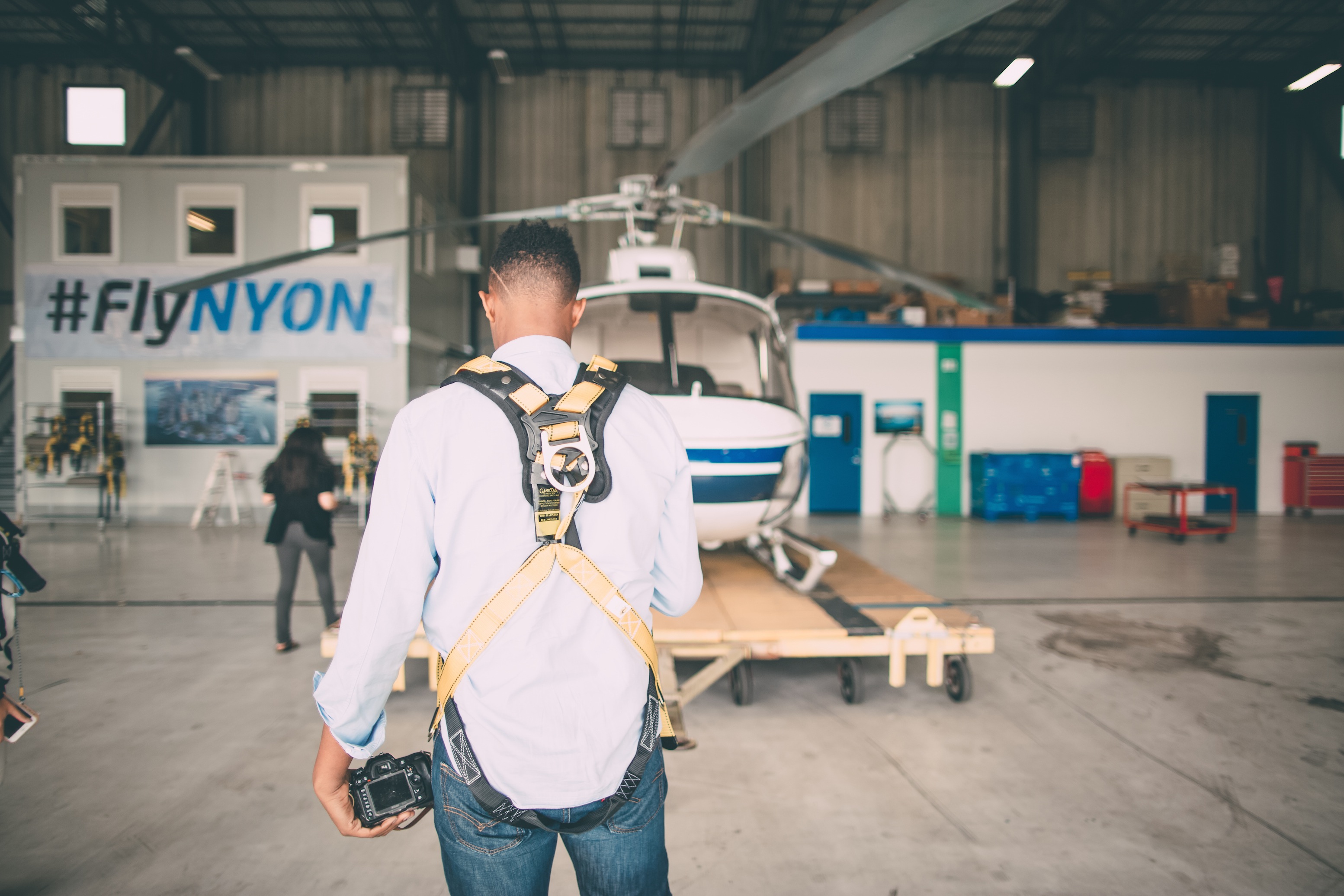 WeWork: What does your ideal day in Brooklyn look like from start to finish?
Harris: My ideal day in Brooklyn starts off waking up next to my beautiful partner, saying a quick prayer, and getting my day started with some light reading. On my trek to the office, I have my favorite songs blasting through my headphones, filling me with inspiration and courage. I usually take a small detour to the train to snap a few photos with my camera. During the daily grind at work, I like taking a few breaks to explore Dumbo and chat with other entrepreneurs within WeWork. Afterwards, I'll head over to Bed Stuy/Crown Heights area to hang out with friends and make art. To end the night, I grab a quick bite at an ethnic food spot and watch Netflix until I pass out.
WeWork: Share your favorite Brooklyn haunts with us.
Harris: My favorite coffee shop is the Connecticut Muffin on St. Johns Place and Rogers, although I am not a big coffee drinker. My favorite bar is Bedford Hall in Bed Stuy, and my favorite lunch spot in Dumbo is Foragers Market. My go-to shop is Leisure Life in Clinton Hill, and I find the most inspiration, honestly, at Brooklyn flea markets and vintage shops.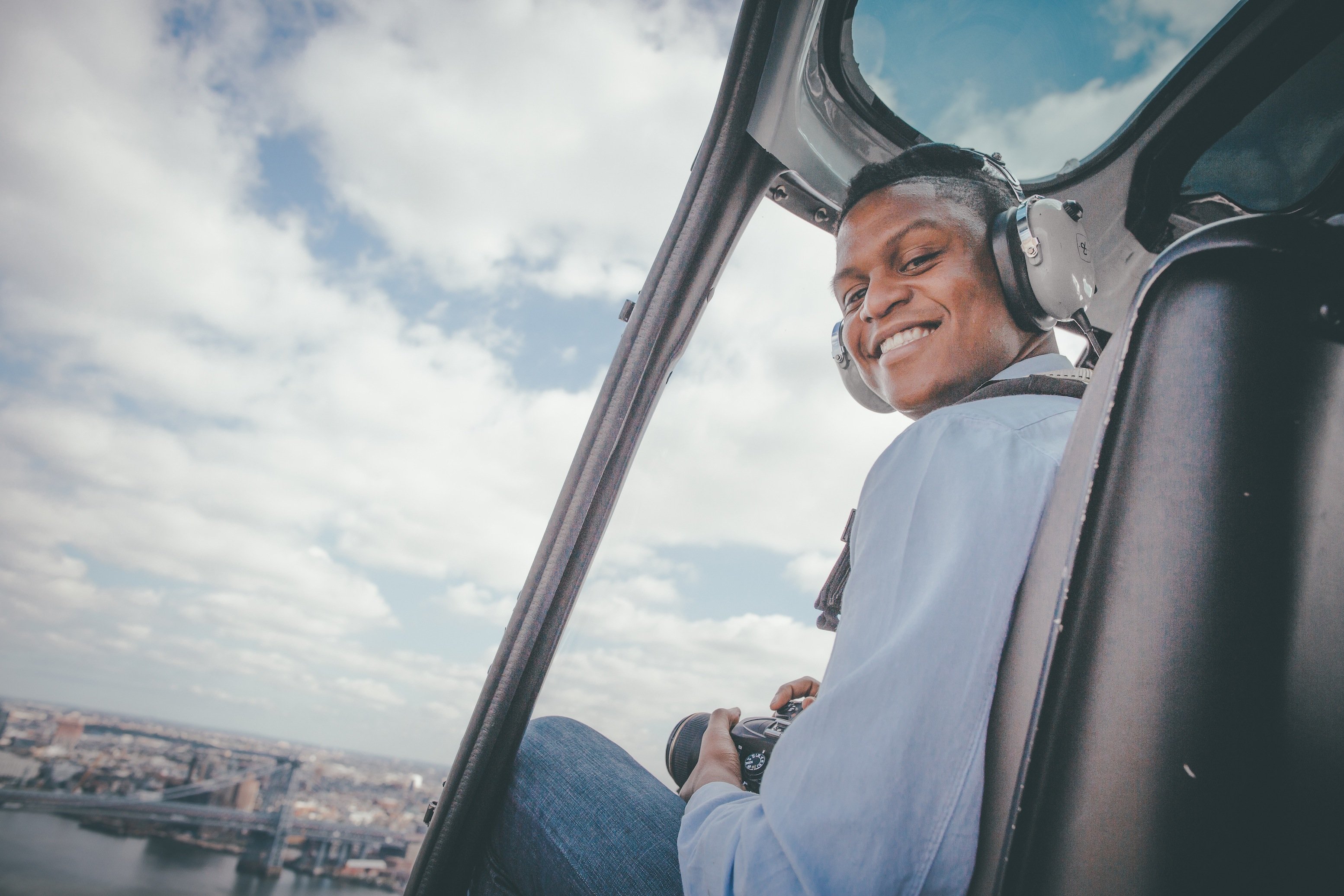 WeWork: How did you get your start at Walker & Company?
Harris: I had been following Tristan Walker and his work for a while, but about a year ago, I was introduced to my colleague and friend Aundre Larrow. At the time, Aundre was freelancing as a photographer, and I was connected to him to be featured on Bevel (our flagship product) social content. Aundre and I hit it off and became friends. I never thought it would directly translate into a job opportunity, but the timing was right. I was transitioning from a career in advertising into technology, and Walker & Company was the perfect fit for both my career and personal goals.
WeWork: Was there an "aha moment" when you realized that design was what you wanted to pursue?
Design has always been a part of my life—I just didn't know it was the path I would take professionally. Growing up, I wasn't exposed to design careers, although I acquired a strong arts and sciences education. It wasn't until I was an undergrad at MIT that design, as a discipline, became real to me. I was a mechanical engineering major that got curious about our architecture program. Although design was inherit in engineering, I wasn't satisfied within that space.
My "aha moment" slapped me in the face on day one of my first studio design class. I was hooked. "Form and function" became my personal philosophy. I fell in love with the process. I loved solving problems that weren't just technical, but qualitative and psychological.
WeWork: And finally, what does the phrase "do what you love" mean to you?
Harris: For me, it's about following what's authentic for you—it's about waking up every day, listening to what's inside yourself and moving towards that. You can only do what you love when you know what moves you deeply from within.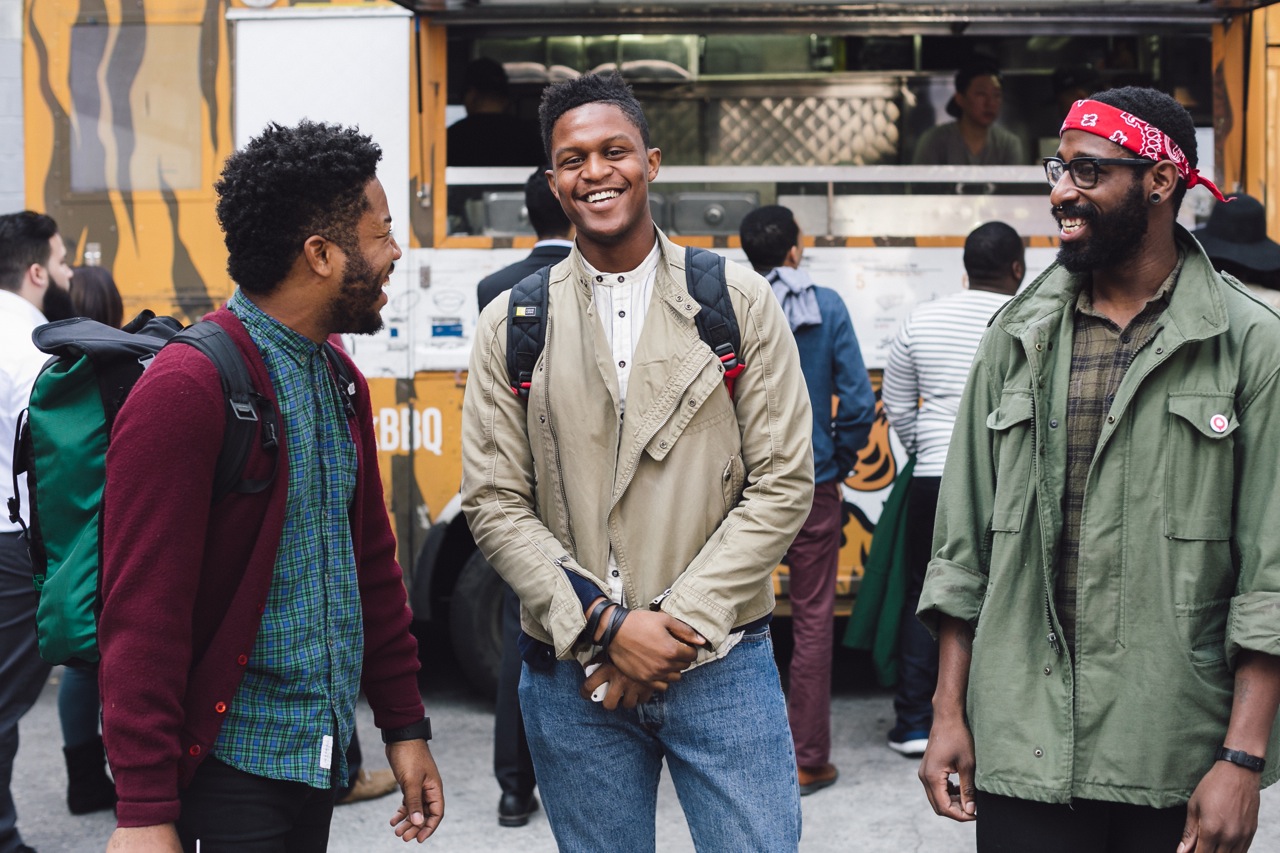 Photo credit: Last Suspect & Lauren Kallen (last photo)