Meet The Philadelphia Entrepreneur Changing The Startup Scene
The common problem that startup founders in little-known cities face is the uncertainty of getting resources because they're located outside the mainstream startup hubs. But with the help of nonprofit leaders like Israeli-born entrepreneur Yuval Yarden, one city's startup culture is changing from non-existent to one of unlimited growth opportunities.
Yarden moved to Philadelphia in the fourth grade with big dreams of becoming an entrepreneur. She was interested in organizing and running Jewish nonprofits. Upon graduating from Temple University with a degree in strategic communications, Yarden found herself in a management consultant role. She enjoyed strategizing with teams, but what she especially reveled in was paving a way for Philly's startup leaders to meet and collaborate together. She saw a chance to pioneer a movement unprecedented by anyone.
Entrepreneurs in Philadelphia
After binge watching YouTube videos on how to rally like-minded people and grabbing coffee with 84 entrepreneurs in three months, she managed to form a networking group. And five startups later, she became the first employee of the largest and most active community of tech entrepreneurs in the Philly region, Philly Startup Leaders. The organization puts together myriad networking events for would-be entrepreneurs and founders each year and provides resources such as job and co-working space listings and investors' information.
"I started going to startup events and found a community of young people interested in starting businesses," Yarden says. "I helped with basic things to set up events like the sign-in table and setting up Twitter. Now, I'm managing people who run startup events. I worked at five startups before hiring myself at my own nonprofit Philly Startup Leaders."
Finding a way to connect startups
Yarden calls herself the "connector of people." Outside of Philly Startup Leaders events, she meets with other stakeholders, including members of Digitas to talk entrepreneurial engagement, a councilman to draw up a plan that benefits startups, and even a recent graduate to talk about how to find an attractive startup that's a culture fit in Philly.
"I feel responsible for this city, and I do a lot of work that's not in my job description," Yarden says. "There's a very strong group of young people here who think they're going to create the future of Philly. I get to hang out with these people and be friends with them."
Yarden is one of many young and eager entrepreneurs in Philly who share this sentiment.
"Philly's entrepreneurs are in startups for the right reasons," Yarden says. "They're not hoping to just be rich and famous. Everyone is community oriented, up for mentoring, speaking at events, and supporting each other. Philly is no fancy town, but it's got grit."
Another reason for stationing herself in Philly is the cheap cost of living. She knew she wouldn't be overwhelmed by the hustle and bustle of large cities, and she couldn't wait to save a ton on rent as she's paying off her loans and working a full-time job at a startup.
"It's super walkable–not like New York where you have to take three subways or sit in an expensive cab," Yarden says. "It's super affordable, and I can have job at a startup, pay my rent and pay my loans, and it works."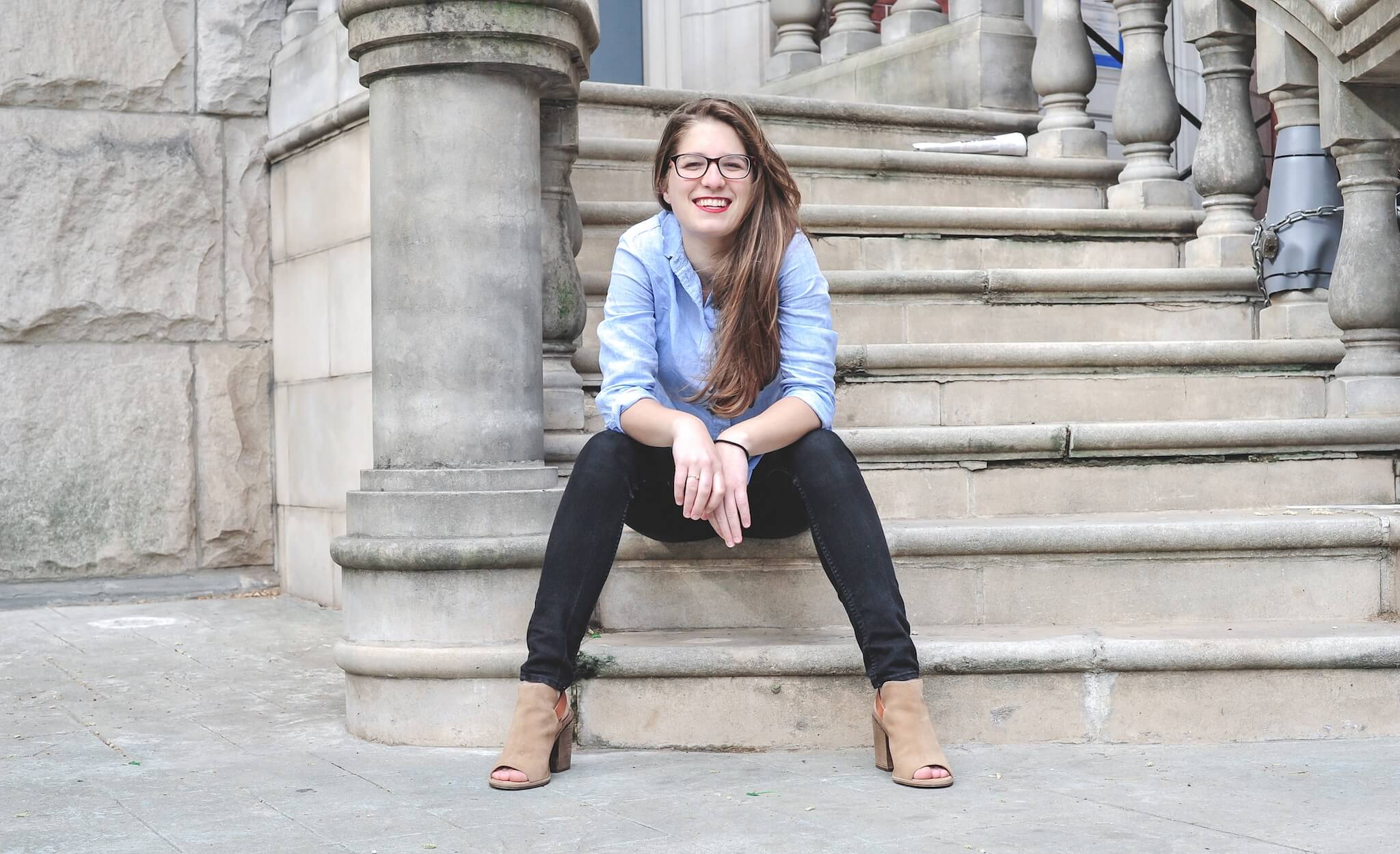 Help from the heavy hitters
Philly is known for its big corporations like Independence Blue Cross, PMC Property Group, Digitas and lots of pharma companies. But they aren't just bystanders, they're active participants in spearheading innovation and drawing from the local talent pool.
"One of my projects is getting corporations plugged into the startup community," Yarden says. "It's been a joy to spend time with businesses that want to be innovative and invest in small businesses. It's also helpful for startups in getting their first few customers."
If large corporations aren't boosting startups, there's also a ton of local investment money coming from places like StartupPHL, a private-public venture fund that makes seed and angel stage investments in Philly-based tech startups and Ben Franklin Technology Partners, which has 144 active portfolio companies and provides matching grants to startups, so any startup that comes to this program for funding must have been funded by another company. The idea is that there's accountability for businesses to invest with the support of a state-backed grant program that ensures VCs aren't taking all the risks.
"It makes it easier for other firms to put in money because initiatives like Ben Franklin will match that fund," Yarden says. "We also have a lot of wealthy seniors who don't understand the value of putting money into startups yet, so I'm meeting with doctors, lawyers, and wealth managers in their 60s to talk to them about being angel investors."
In five years, Yarden envisions the startup scene in Philly to grow more than it has in the past five years as its social impact and health care space blows up. The city that once had pockets of founders loosely connected to each other by small interactions has transformed into a well-connected web of entrepreneurs who are tightly knit and in constant contact.
"We want to have repeat founders and investors to grow the ecosystem in Philly," Yarden says. "We need big businesses to spend more time investing in the community and being a resource for these startups. We also need to change the narrative and the way people see Philly nationally. Our message is that Philly is great place to start your business."