It's Sunday night circa 9 o'clock and you've just struck that delicate balance between taking in an episode of True Detective while keeping a very close eye on your Instagram feed. You look over at your roommate, hoping she will initiate a meaningful chat only to find that she is passed out on the sofa, her cell phone proudly displaying the Tinder profile of the dreamiest guy within a mile radius of your apartment.
The concept of Tinder is one that might admittedly escape you. Swipe right if they're cute, swipe left if they aren't. But despite your personal reservations, it seems that for everyone between the ages of 22 and 28, an app of this sort is a socially acceptable way to meet people in a casual and risk-free manner.
As we Millennials move from the safe confines of university life into the big working world, forming meaningful connections can be (unexpectedly) challenging. So is electing to "swipe right" really all that bad?
According to Nathan Bernard, 24-year-old CEO of the networking mobile application Coffee, the answer is a steadfast no. "There's a gap where students aren't able to connect with each other, with young professionals, and in general," Nathan says.
And as Tinder and the likes take center stage in the world of mobile apps, the market becomes more and more open to this "dual opt in, card swiping" model through which people develop their networks and seek out connections.
Now enter Coffee, an app that helps young professionals in New York City "discover, match and chat with new friends, colleagues, and mentors based on interests and experience."
Users can view other professional profiles and if they like what they see, the next step is simple: Swipe right. And should both users opt in, they have the option of chatting and ultimately meeting up for a cup of coffee.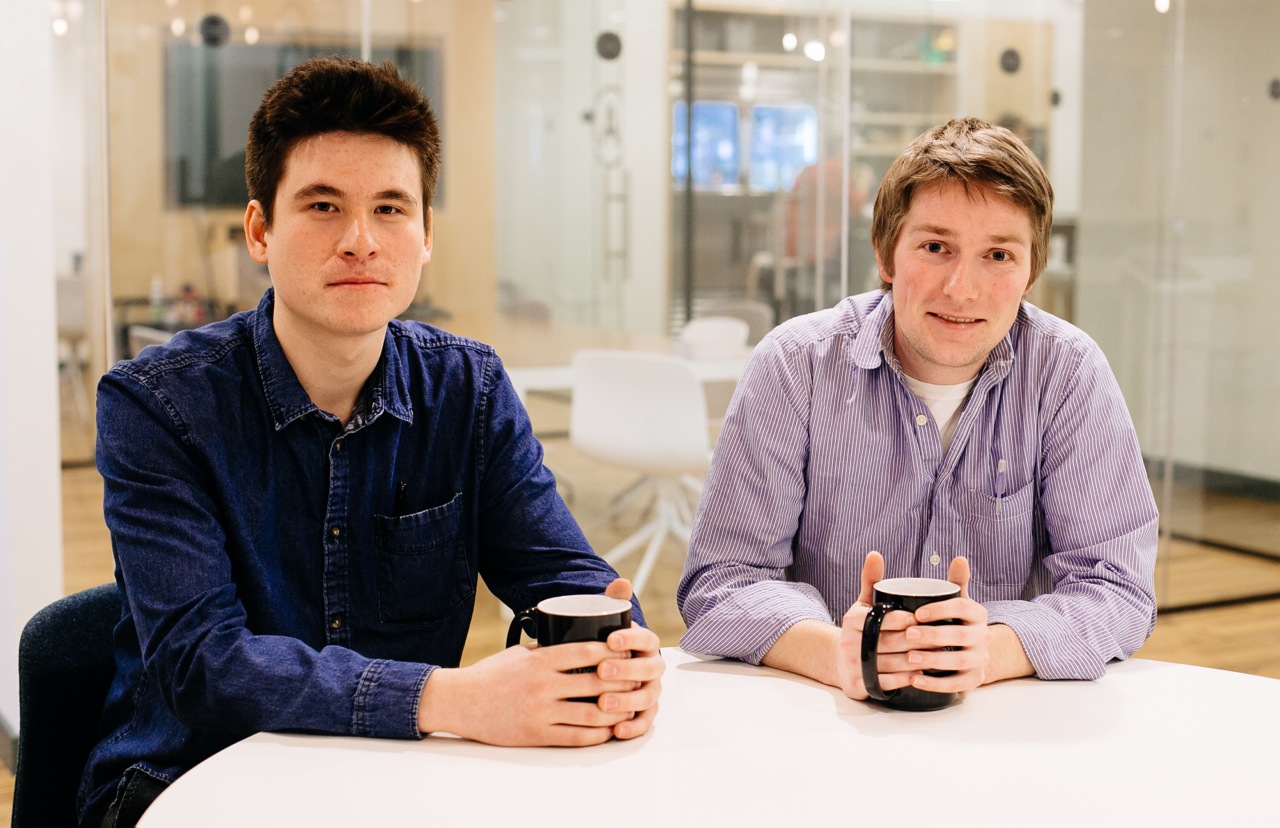 "Sawyer (CCO of Coffee) and I came up with the idea for the app after a conversation I had on Tinder with a new investment banker. We'll call her Catherine," Nathan says. After being "matched" with his online muse, Nathan learned about Catherine's less than fulfilling networking attempts.
Her biggest gripe: Not connecting with people close to her age — the young professionals who will one day transform into C-Suite execs. Nathan explains Catherine's concerns with the adage, "Time is linear." His point? Today's professional rookies will one day be veterans and it's best to get to know these "YPs" sooner rather than later.
Hours after that conversation Nathan and his CCO Sawyer Xie began to conceptualize what is now Coffee. Only three months old, Coffee has added Co-Founder and CTO Jason Katzer to the team and successfully raised bootstrap funding.
This rapid pace is nothing new given Nathan's entrepreneurial past. Before starting Coffee in 2013, Nathan studied Operations and Technology Management at Boston University, while also building his first two startups.
The first of these ventures came out of a friendship Nathan developed via Twitter while interning in Hong Kong. He and his future business partner discovered a shared interest in social entrepreneurship through the Twittersphere, and built a company that sent students from the U.S. to work for social enterprises in India. They sent 11 students in total before Nathan returned to B.U. for his senior year. During the next several months, Nathan delved into his second startup, The Urban Business Accelerator (UBX), which was featured on MSNBC, Huffington Post and The Boston Globe. UBX was acquired by Boston University and is now a 6-credit class, which is still running today in partnership with software giant Intuit.
The team now looks ahead to some major milestones: The app's March 28 launch and April 2 launch party in New York City. With 2000+ signed up, the Coffee team is setting its sites on securing angel investments and hiring a data analytics specialist and Android developer who can help them "get smarter and bigger."