He has been named "the undisputed king of Tumblr" by The New York Times. In 2013, El Mundo declared him Journalist of the Year. Nearly 1 million people have clicked a "follow" button because they are interested in what he has to say. Even John Mayer knows who he is.
Some would even call Anthony De Rosa a social media expert, but the news junkie with entrepreneurial roots, might disagree. As the editor-in-chief of Circa, a revolutionary news application designed specifically for the mobile platform, De Rosa continues to stand out in the world of journalism and social media.
De Rosa first became well known as the man behind the nationally recognized Tumblr blog, soupsoup.tumblr.com. His posts on the popular site garnered thousands of reblogs, eventually resulting in a hefty following.
"I wasn't using Tumblr for serious purposes," De Rosa says of his early days when he used the platform to upload pictures taken from his phone. But the more he used Tumblr, the more he began to see its influence firsthand.
"There's a network of different topics that people take to Tumblr to discuss," he says. "I started to reblog things I was interested in, like global news about the Middle East or what was going on in Europe."
Soon, he shifted gears, focusing his Tumblr content on his passion for news. As the social media editor for Thomson Reuters, one of De Rosa's jobs was to scour social media for content that could be integrated into their reporting. He began live blogging major news events such as the shooting in Newtown and Hurricane Sandy.
"I wound up walking to the office where the power was out to go report on Sandy," he says. "I spent like three days with about four hours of sleep live blogging."
Through live blogging, De Rosa says he began to learn the value of information verification. Social media poses an increasingly large problem in the spreading of false or inaccurate information. Especially in times of breaking news, events unfold extremely quickly. There are many people feeding conflicting information into networks through their phones. Users blindly share information without considering the root of the source, and it spreads like wildfire.
"There's a lot of unconfirmed information out there," De Rosa says. "Managing content on a live blog and being able to verify the things that you see has become a real skill that journalists need to have."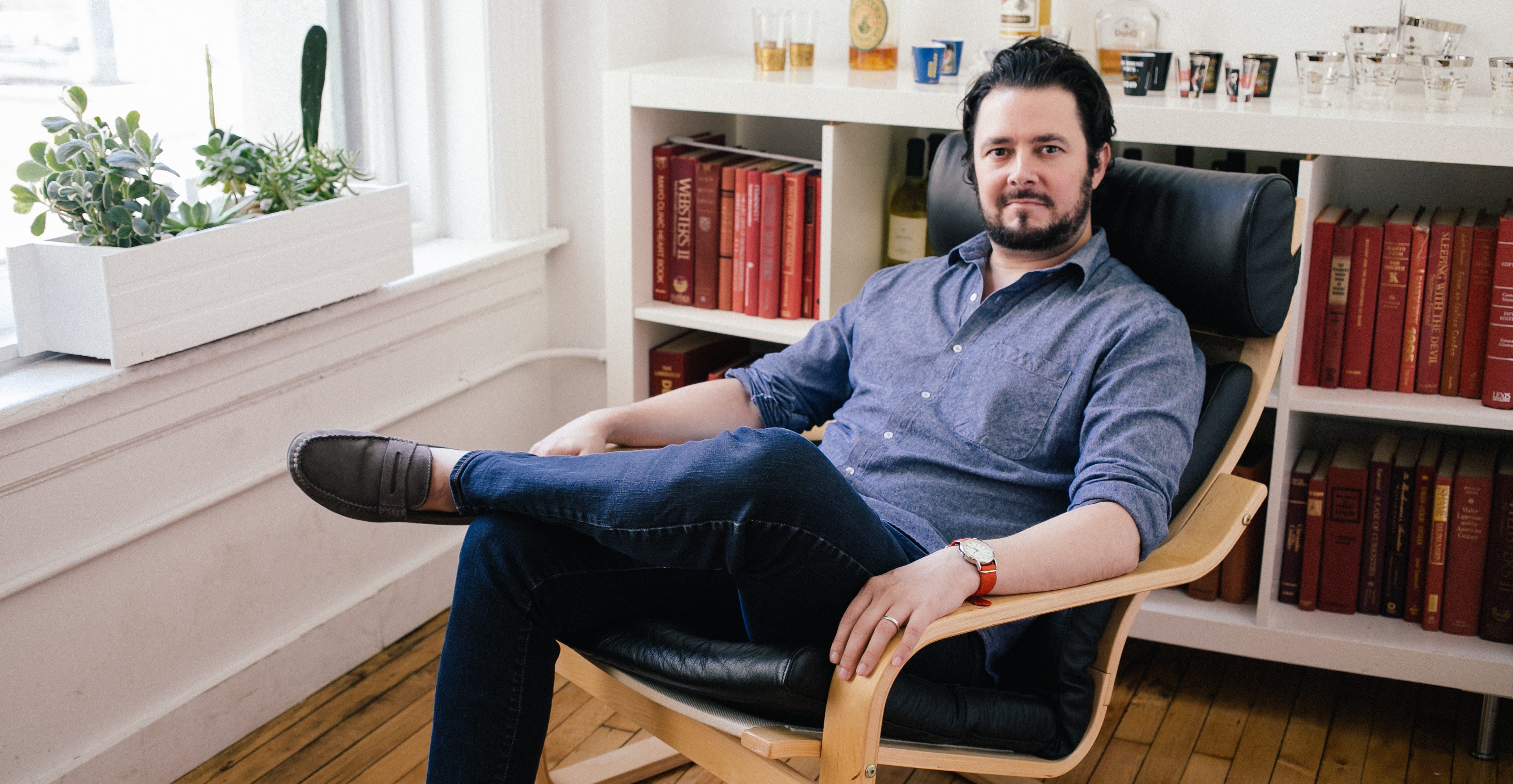 De Rosa admits that his early use on Tumblr and Twitter, verification wasn't at the forefront of his mind. As Soup began to see an increase in followers, he became more careful about the information that he was posting, striving for accuracy every time. It was never his goal to gain millions of followers on social media. It was his goal to be right — a principle he adopted into his work at Circa.
Today, De Rosa spends most of his time posting to Twitter instead of Tumblr. He joined Twitter in 2007, but says it took some time for him to fully grasp the value of it. Twitter has an average of 271 million monthly active users. The average user has 208 followers. De Rosa has nearly 76,000. According to TweetStats, De Rosa posts to Twitter an average of 76.4 times per day. That translates into 1608 tweets per month.
With such a large following on Tumblr and Twitter, many would assume he has the algorithm all figured out. "Some people think they've discovered the secret sauce of what gets attention," he says. "But I think it's really difficult – it's always changing."
Although social media is an important aspect of De Rosa's career, he admits that it isn't without its faults.
"The problem with social media is you tend to wind up spending too much time in niche groups," he says. "You pick a lot of information that reinforces the things that you already think or believe and people have to force themselves out of those little cliques that they get caught up into."
Following the news is not just about being informed, says De Rosa. For him, news is what helps connect everyone.
"If you live in one part of the world, and you're not plugging into what's going on in other parts of the world, you're doing yourself a disservice," he says.
A marketing student at Rutgers University, De Rosa began his career in technology and development. He also did some freelancing on the side. But it was his passion for news that attracted him to join Thomson Reuters, one of the world's leading provider of information for businesses and professionals. Initially, Thomson Reuters brought him on to build news products, but he still had a larger passion for creating and investigating news. Joining the Circa team as editor-in-chief in 2013 allowed him to do just that. And today, he still has the opportunity to work with product development once in a while.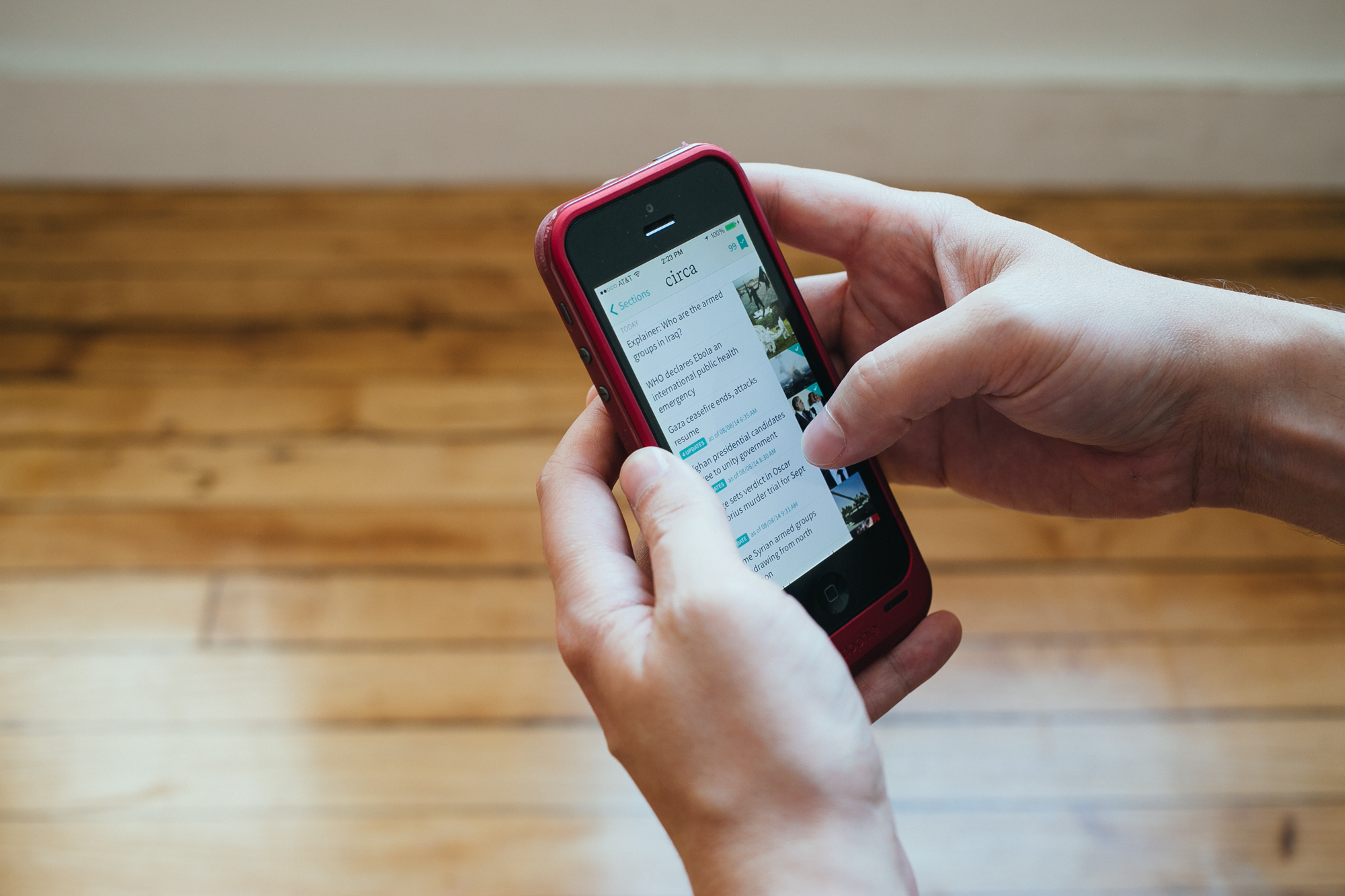 Circa was founded in December 2011 by Arsenio Santos, Ben Huh, and Matt Galligan. None are journalists, but they shared a similar frustration of the consumption and production of news, in regards to the mobile platform in particular. Their approach was to significantly improve the mobile-news experience through the introduction of long-form journalism over time.
Circa, which was named best new app in 2013 by Apple and Google, provides news information in a series of updates, tailored to the on-the-go reader. Incorporating pictures, graphics, and video with text, the updates include the most important information that a consumer would need to know about any given event.
With the introduction of a "follow" feature, Circa is unlike traditional news outlets and apps because users who follow a story will receive updates as new information becomes available. When breaking news occurs, many readers will flock to a news source that provides a story with a couple of paragraphs of initial, generic information. However, in the case of Malaysia Airlines MH17 crash in Ukraine, almost a month later, there is still new information being discovered every day. Consumers who only read the initial reports have only a fraction of the story, but Circa readers are getting the full story.
"It's easy for people to say that Circa is just summarizing news stories into short little articles," De Rosa says. "But if you're following a Circa story, you're probably consuming more information over a period of time than if you read a single story. It sets Circa apart from traditional news organizations that haven't fully embraced the concept of producing news for phones."
Because Circa is run on a mobile platform, De Rosa says it's imperative to have a good understanding of how people use their phones. Without conducting massive market research, they've been able to improve Circa based on the feedback they've received.
"The first two versions were a way for us to do market research in the wild," says De Rosa. "And the fact that we've gained so many users of the app is a testament to the real need there was for something like this. We took a risk, and it's been positive."
From the beginning, Circa has considered confirmation and verification to be of the utmost importance. De Rosa's commitment to accuracy mirrored Circa's founders. They acknowledge that at times they are slower to release information because they won't put it out unless they feel confident in their sources.
The Circa team is currently working on the launch of its newest version. With an increasing number of users, they are looking to expand their content to include more sports and entertainment.
Although De Rosa is lucky enough to be working in a field that he is passionate about, he says it took a lot of hard work to get to where he is today.
"It's not always true that if you just follow your passion eventually someone will give you an opportunity," he says. "I did put a lot of my energy into things I felt like I could do and also enjoyed. Even if you don't get a super important job or have a high salary, make sure the time that you spend is well spent. Do what makes you happy, and hopefully that will be enough to put a roof over your head."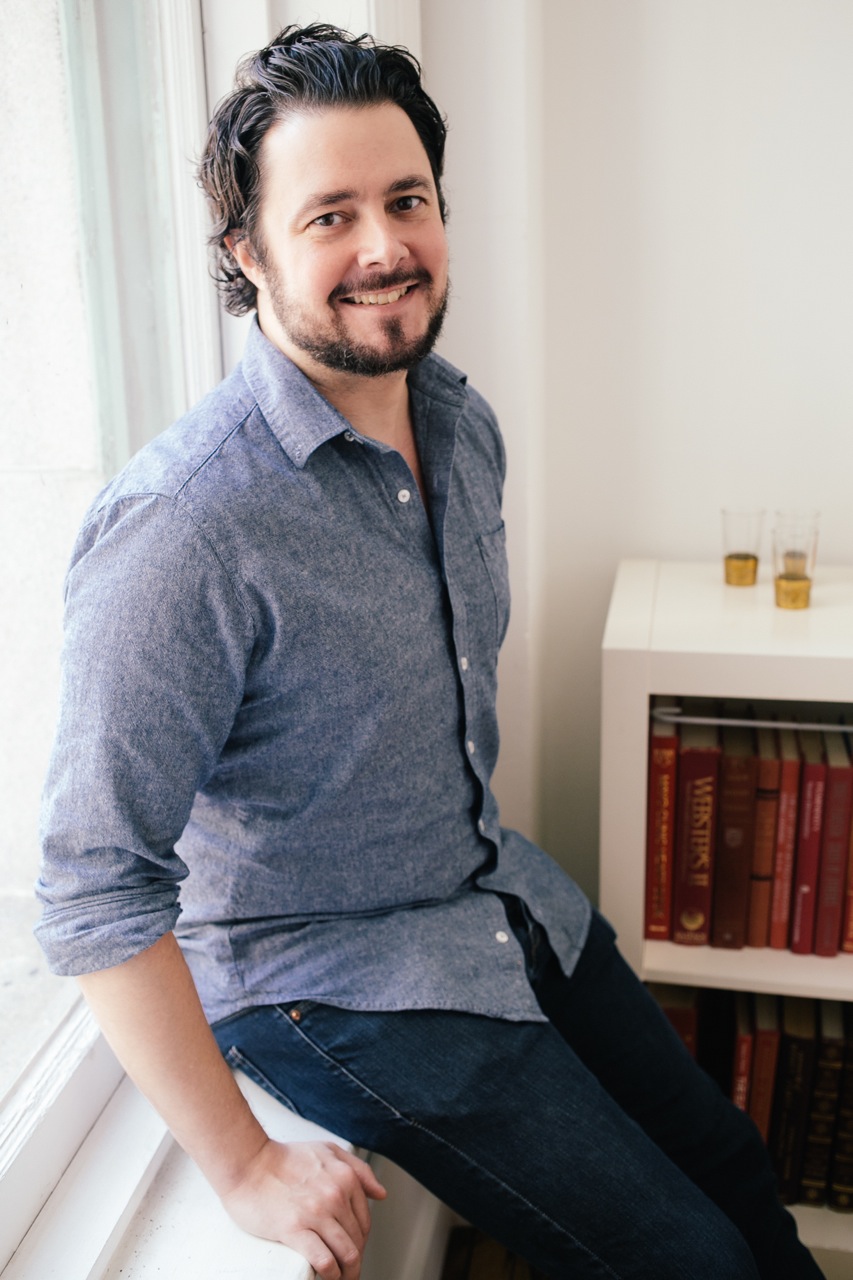 Photographs by Lauren Kallen