Created by Renato Valdes Olmos of Cardcloud and Paul Veugen of Usabilla, Human is a newly-launched fitness app that makes sure you move at least 30 minutes a day, every day.
There are countless fitness apps already competing for your attention, but Human takes a uniquely accessible approach. According to Olmos:
While everyone else is diving into stats, we try to keep everything simple and graspable.
Citing studies from the CDC and CFAH, Human argues that moving at least 30 minutes per day is essential for good health. Even if you're already working out a few times per week, Human claims daily activity is what will truly keep you healthy; the company's goal, of course, is to make this feel as effortless as possible. It'll nudge you to go outside and move, while tracking your progress.
As an early beta tester, we know first-hand how much the app has evolved over the past few months. In case you're curious, here's a look at how it's changed (left to right from oldest to newest):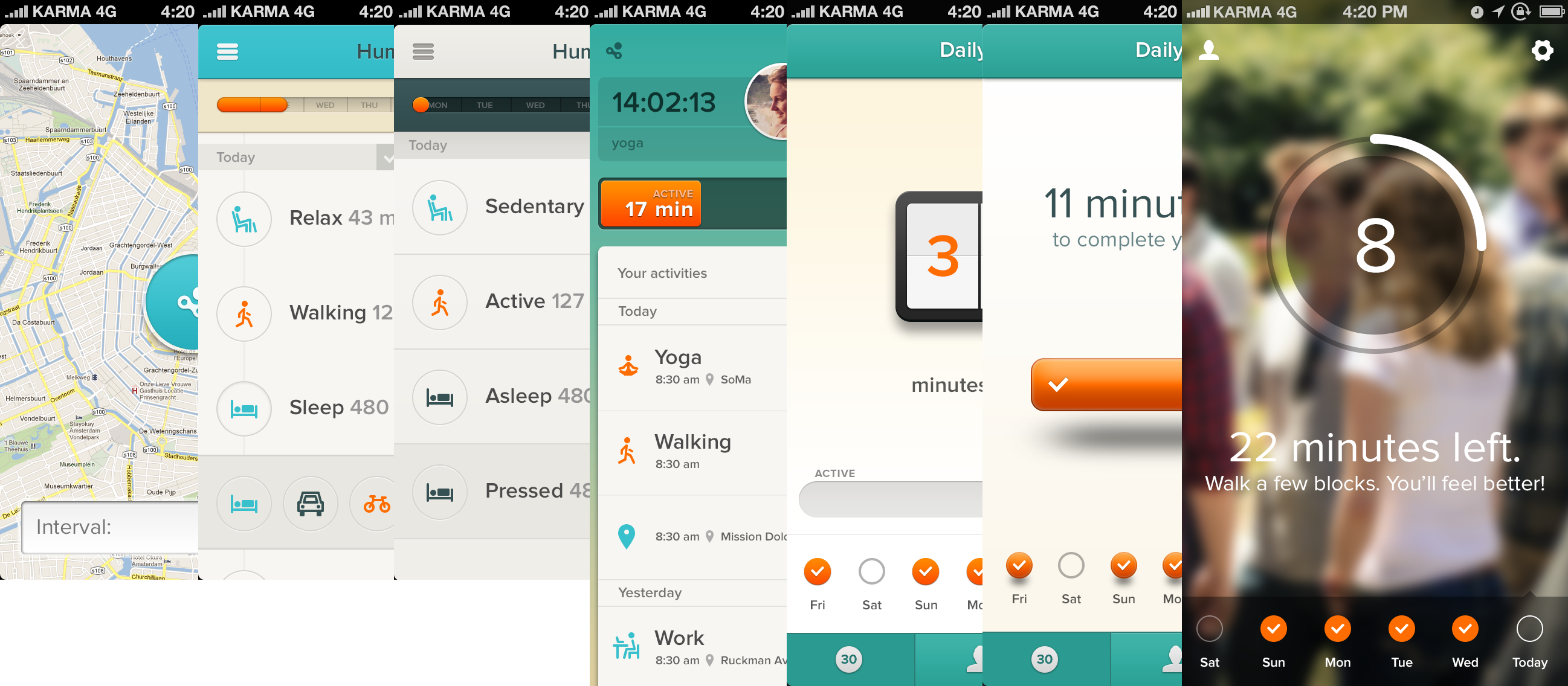 The app is free, so if you have an iPhone handy, give it a look.