Like other cities with a large population of car-free young professionals, D.C. is riding the food truck wave. Hungry lunchers can find them parked around places like Farragut Square, Metro Center, and Union Station, while other trucks bop around the city and require some sleuthing to track down. A few roving vendors have grown so popular they've opened brick-and-mortar outposts in trendy hoods—Shaw, we're looking at you. You can follow the trucks individually on their websites or Twitter, or on Washingtonian's food truck blog. Here are some of the city's best.
Pepe
José Andrés has a food truck! Enough said. Follow @pepefoodtruck for the superstar D.C. chef's Spanish creations on the go. You can even get (non-alcoholic) sangria.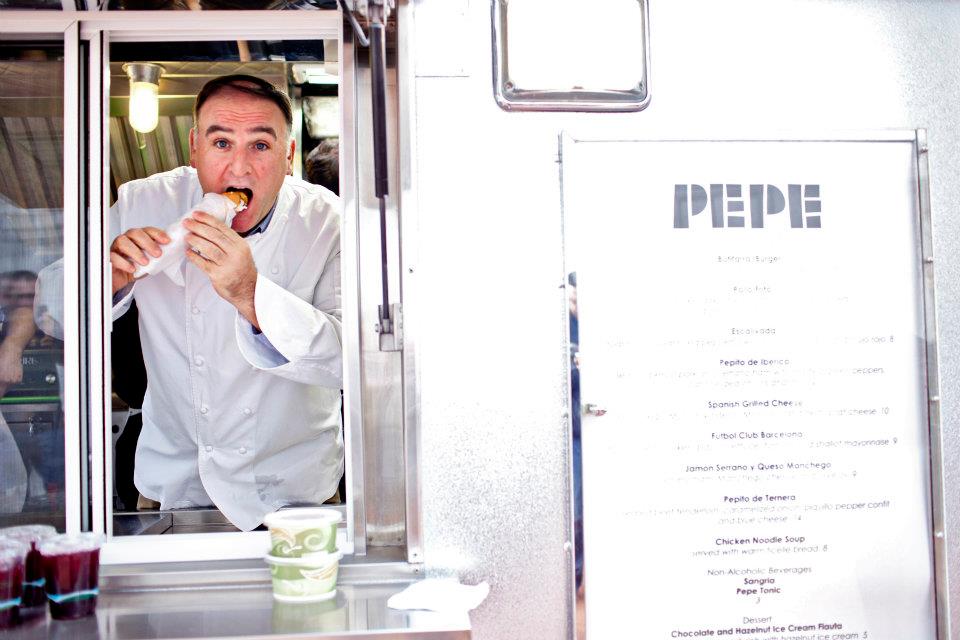 Red Hook Lobster Pound
Chow down on New England clam chowder or various types of lobster rolls from this wildly popular truck. Follow @LobstertruckDC to find the truck around town, or at big events like Snallygaster.
CapMac
Mobile comfort food—what's not to love? Try the fun takes on mac and cheese (think brisket and Cabernet Sauvignon), or do cheese-on-cheese with the Cheez-It-topped classic. Ingredients are sourced locally, and the menu changes with the season. Find it @CapMacDC.

Dirty South Deli
The Mr. Chips sandwich here has been named one of the District's best. DSD consistently puts out inventive bread, meat, and cheese concoctions—they even crowdsource menu ideas from local chefs. They're @Dirtysouthdeli, and there's also a pop-up location in the National Museum of Women in the Arts.
Swizzler
Grass-fed beef hot dogs come heaped with toppings ranging from house-made sauerkraut to pesto and balsamic glaze. The dogs are sliced in a spiral and come in a fresh pretzel bun. Add parmesan truffle fries to your order. Find the truck at @swizzlerfoods.
Pho Junkies
Trust the line, this is good pho. The broth isn't oily, the meat portions are generous, and the noodles are cooked to perfection. They make a weekly circuit around D.C.—you can find them @phojunkies.
Rito Loco
Who said food trucks were only for lunch? Start your day with a breakfast burrito made from scratch from this creative taco and burrito-maker. The truck moves around the DMV—follow it @RitoLoco—but they also recently opened a permanent location in Shaw.
Peruvian Brothers
As the name suggests, this truck serves authentic Peruvian cooking, from pork tenderloin sandwiches to quinoa salad. Customize your sandwich's spiciness factor with their menu of sauces. With two trucks, they often cover Arlington and D.C. at the same time—find them @perubrothers.
Photo Credit: Emmrichard/Flickr, Pepe (Facebook), CapMacDC, Swizzler (Facebook), Rito Loco (Facebook)