The airport of the future looks a bit like the love child of an Apple store, the Mall of America, and the Museum of Modern Art. Futuristic hubs like South Korea's Incheon International Airport and Hong Kong International Airport now resemble small cities, with services like laptop loan programs and amenities like a golf course that make it easy to bring your business with you to the plane.
The problem is, if you're stuck on a layover at Philadelphia or delayed at LaGuardia, these airport advancements don't help much. American airports haven't quite caught up to the rest of the world when it comes to the full traveler experience.
But that's changing. North American hubs are focusing more on guest services before and after the flight—with iPad-driven food courts, mobile sensor technology, urban-style landscaping, and enough power to fuel millions of personal devices.
Crowds, TSA lines, and flight delays might not be going anywhere, but now you don't have to crouch in the corner to recharge at the terminal's one stray outlet. If you're looking to get some work done before your flight or during your layover, these U.S. airports have some of the best business services, tech amenities, and crowd-free space to hear yourself think.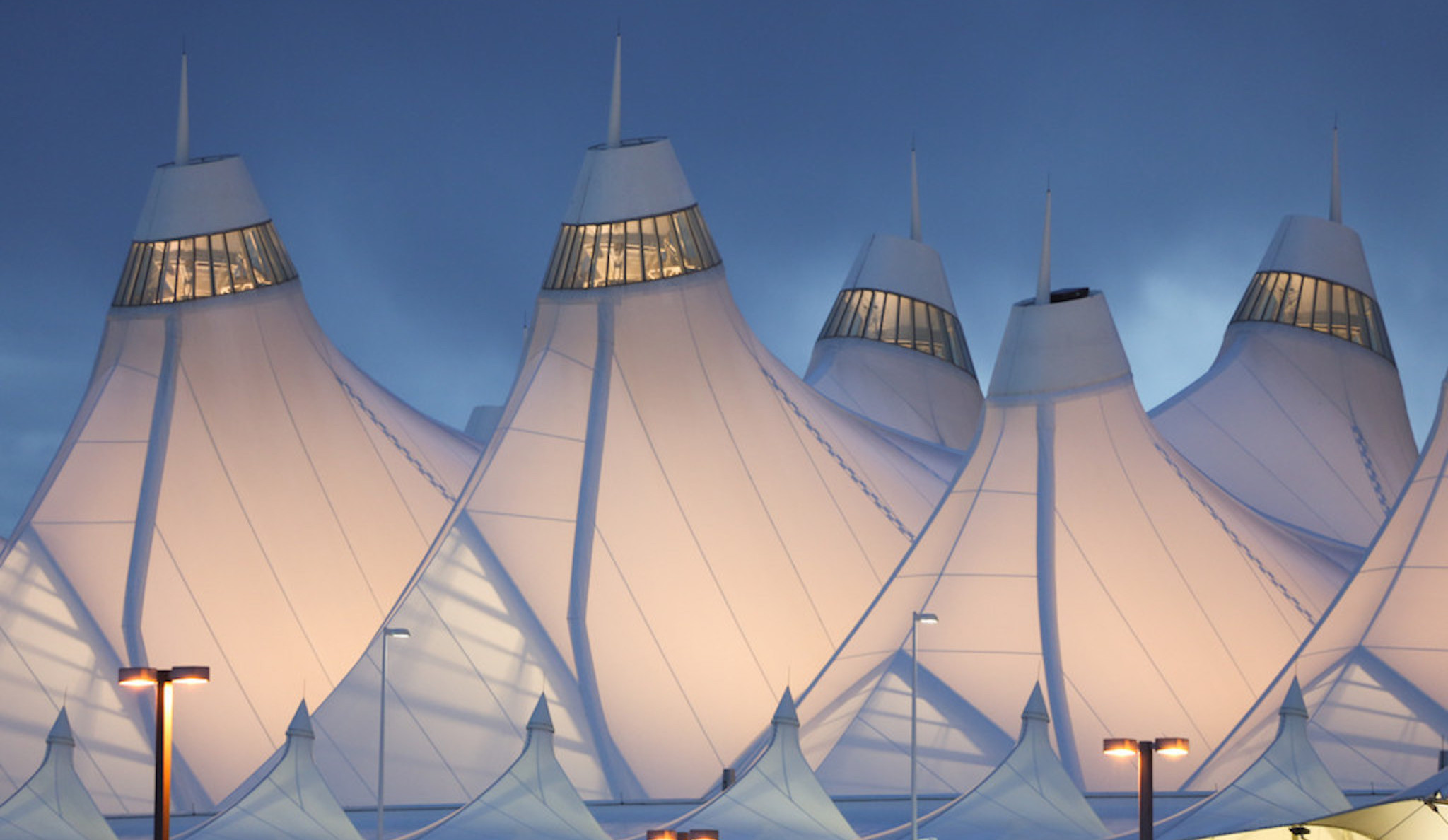 1. Denver International Airport
The Rocky Mountain hub doesn't only connect passengers to one of the country's fastest growing cities, it gets them online quickly as well. The airport has one of the fastest Wi-Fi speeds in the country (it's got plenty of juice for streaming), and it's free to use. With a large number of passengers passing through, finding an outlet can be competitive, but to celebrate its 20th anniversary this year, the Denver International Airport is adding more charging stations around the terminals.
Airport Code: DIA
Website: www.flydenver.com
Wi-Fi: Free
Busiest U.S. Airport Ranking: 6th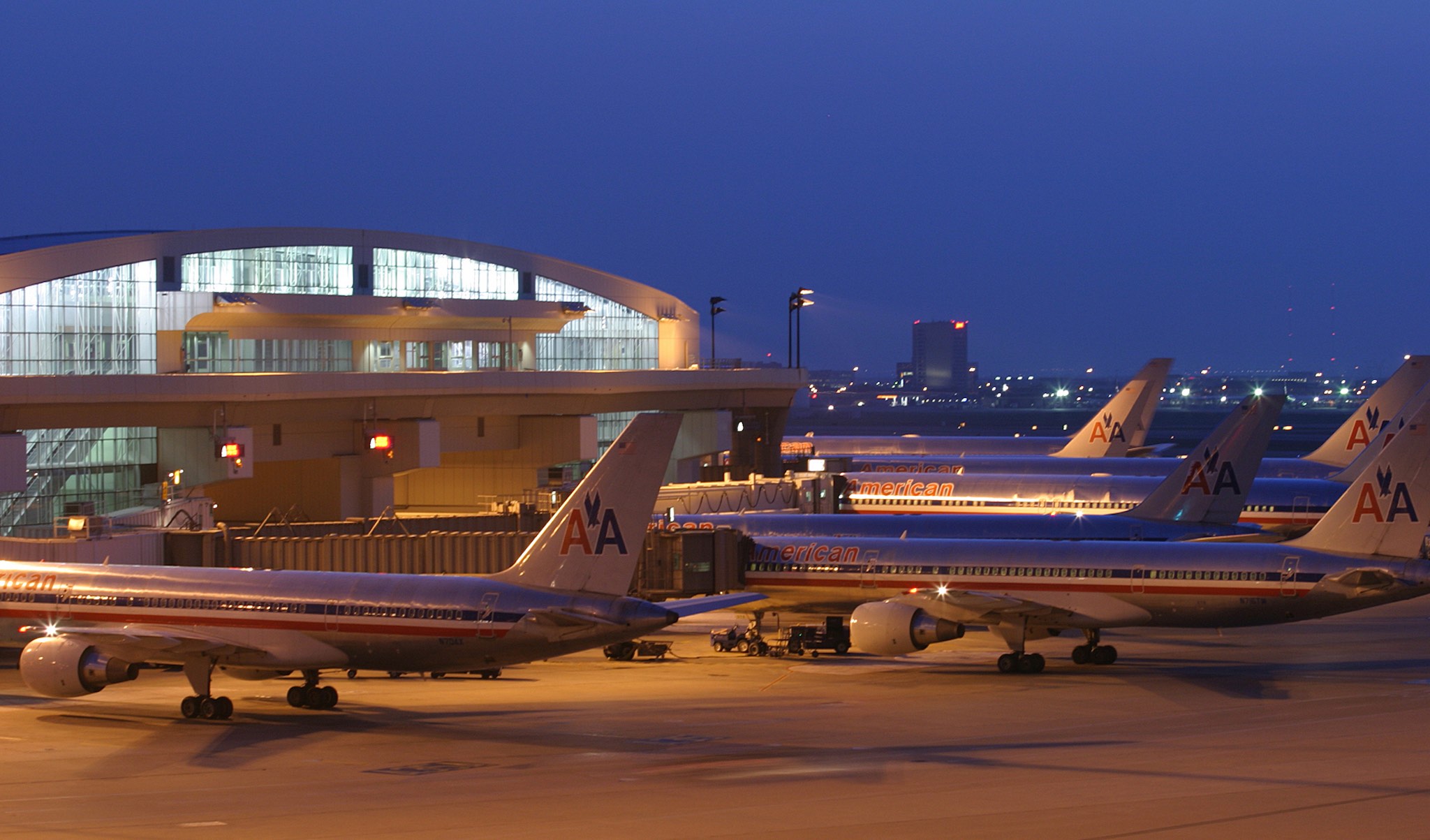 2. Dallas/Fort Worth International Airport
While many airport lounges require elite status to get in, Dallas Fort Worth's four travel lounges (in Terminals B, C, and E) are free and have outlets at every seat. There are workstations here too, so despite the fact that more than 63 million passengers traveled through last year, you should be able to find a comfortable place to work. Need a quiet space for a call? Reserve one of the airport's Minute Suites, which feature business stations, computers, and Internet access.
Airport Code: DFW
Website: www.dfwairport.com
Wi-Fi: Free
Busiest U.S. Airport Ranking: 4th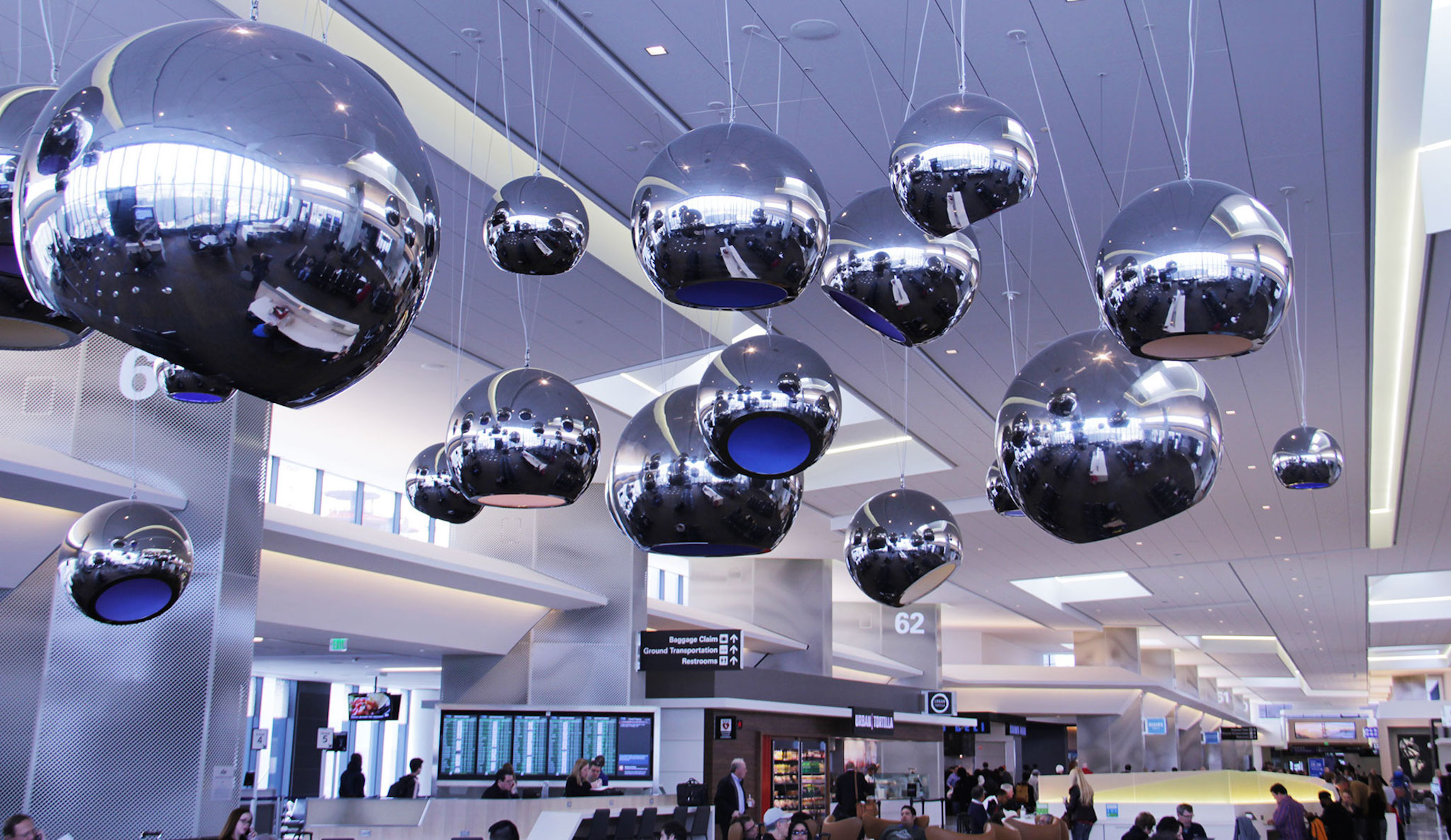 3. San Francisco International Airport
SFO's thrilling over-water flight approach isn't the airport's only noteworthy feature. Get a taste of nearby Silicon Valley and the area's entrepreneurial culture at #Converge@flySFO, a collaborative space in the International Terminal with tables, outlets, whiteboards, and Wi-Fi access. Or take some time for quiet meditation at the reflection room (before you pass through security) and yoga studios (Terminals 2 and 3). If you need some creative inspiration, just walk around. The airport has a working museum, with exhibits on aviation, art, culture, and science.
Airport Code: SFO
Website: www.flysfo.com
Wi-Fi: Free
Busiest U.S. Airport Ranking: 7th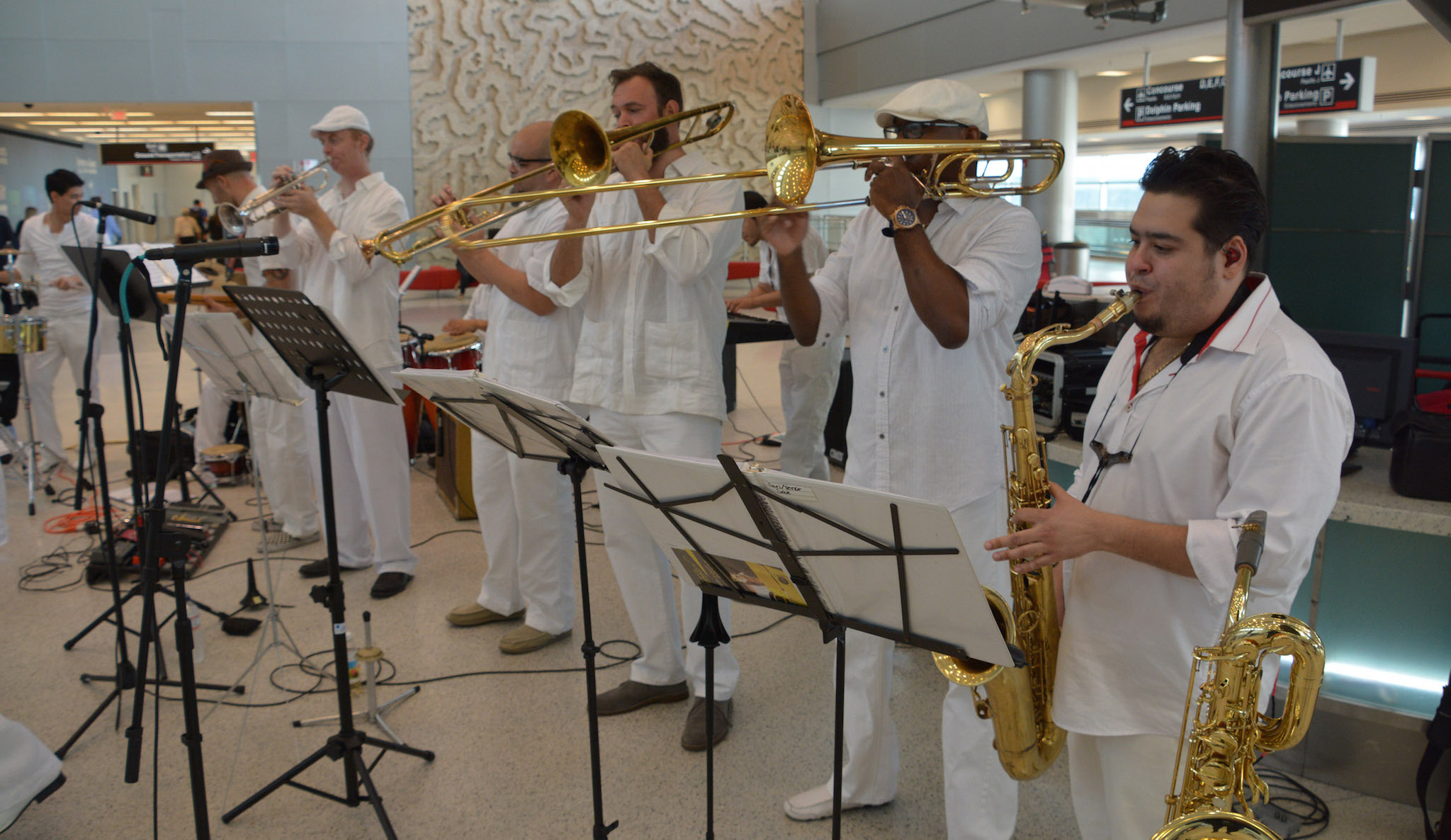 4. Miami International Airport
Full Internet access isn't free in this Florida hub, but the computers, printers, and copiers in the airport's business center (South Terminal J) are great for travelers who don't want to lug their laptops. There are also business facilities in the Miami International Airport Hotel, which is inside security at Concourse E. Miami is currently working toward becoming one of the country's most tech-driven airports, installing iBeacon technology throughout the space so that airlines, restaurants, and other airport businesses can communicate delays, updates, and deals with passengers depending on their location.
Airport Code: MIA
Website: www.miami-airport.com
Wi-Fi: $7.95 for 24 continuous hours or $4.95 for the first 30 minutes.
Busiest U.S. Airport Ranking: 12th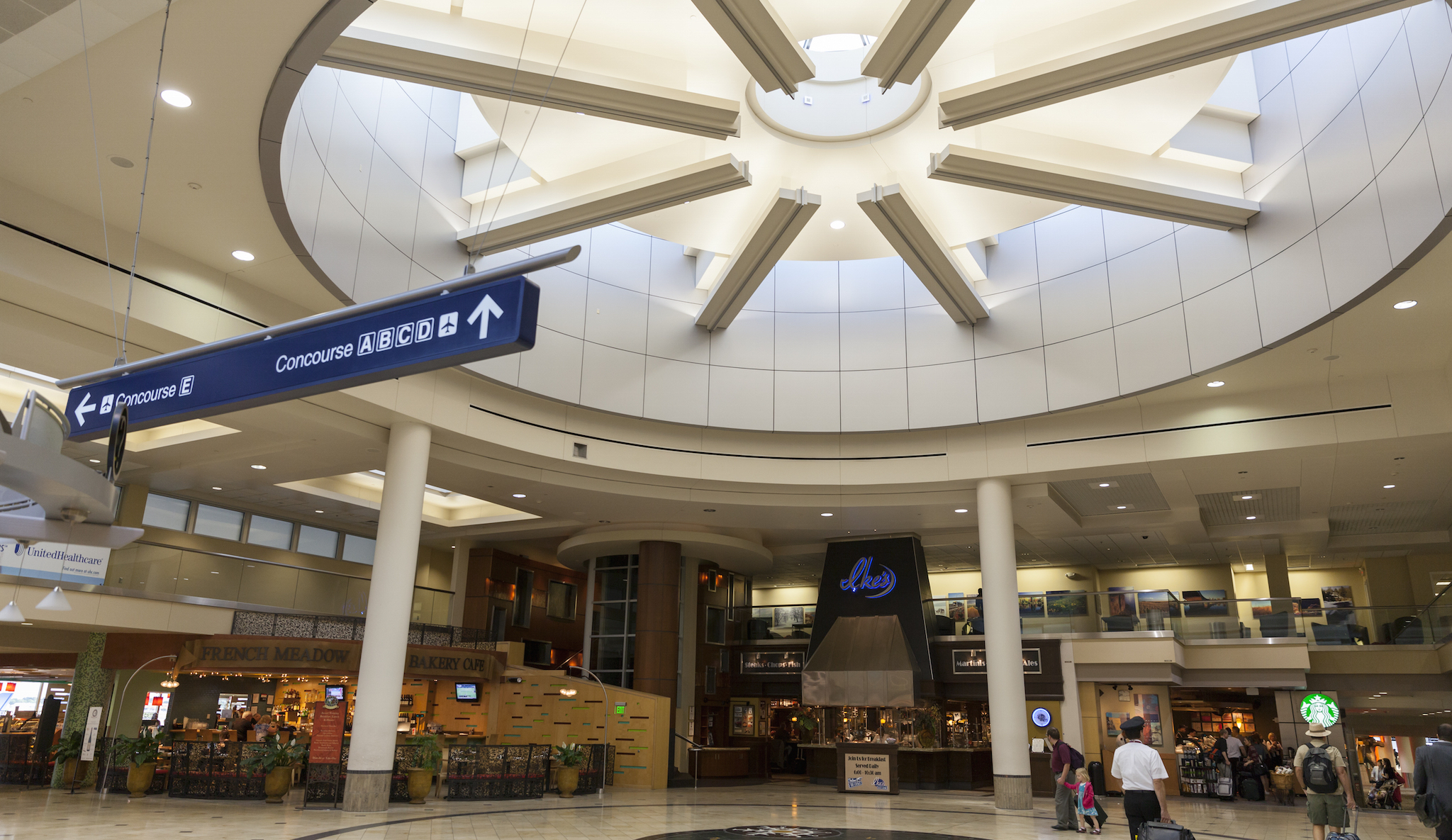 5. Minneapolis-St. Paul International Airport
MSP is clean, manageable, and flush with places to plug in and work. The airport is loved by locals for its wide selection of hometown eateries and bars. And with more than 1,000 iPads located around the terminal, you can order food to be delivered to your gate or to your workstation. Traveling with a group? Take advantage of the MSP Airport Conference Center, which has everything from A/V equipment to catering services to meeting rooms that seat up to 100 people.
Airport Code: MSP
Website: www.mspairport.com
Wi-Fi: Free. Premium option costs $2.95 for 24 hours
Busiest U.S. Airport Ranking: 16th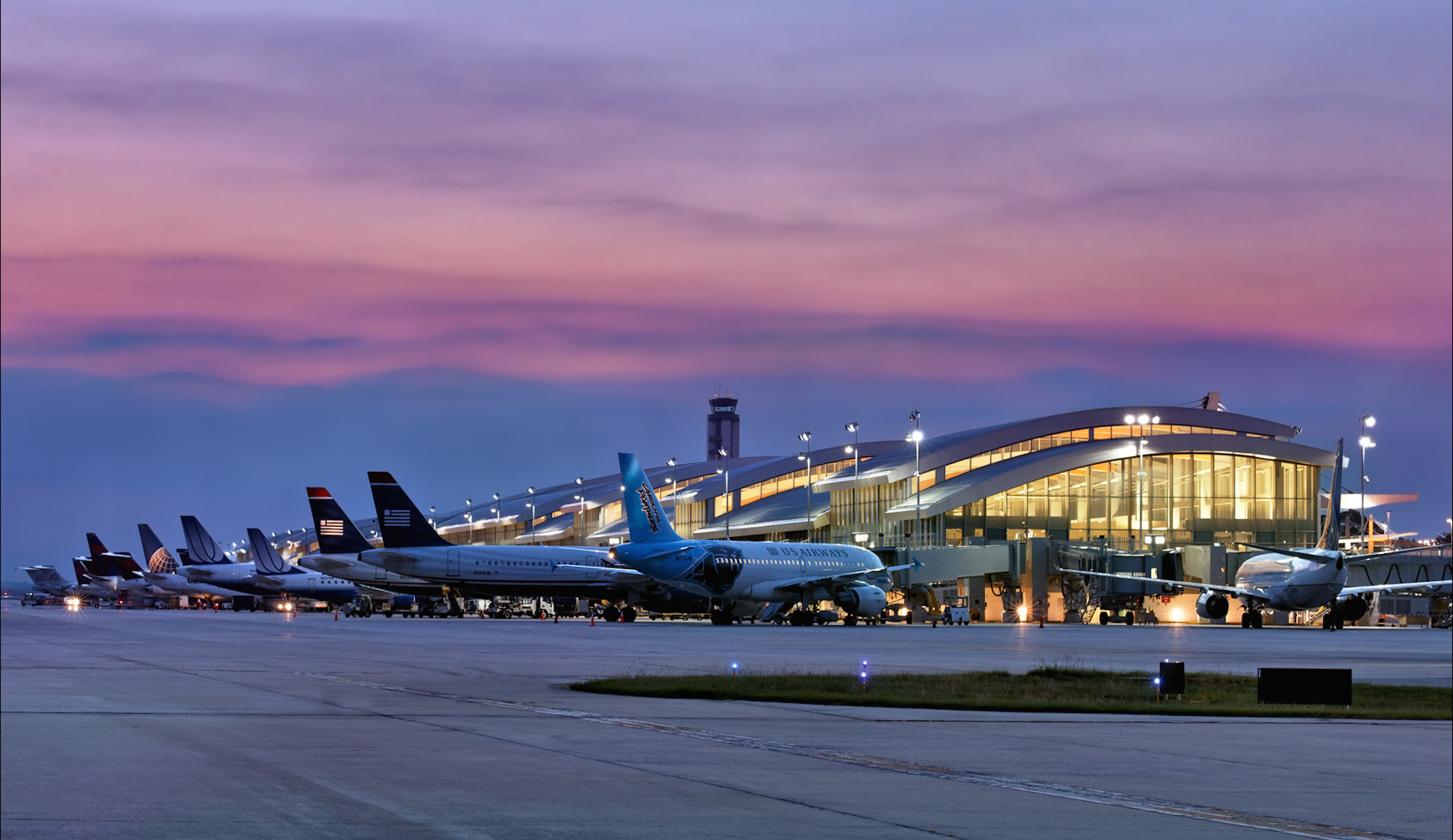 6. Raleigh-Durham International Airport
Travelers rave about the updated Terminal 2, where you'll find comfortable seats with plenty of power outlets. The airport's smaller size and limited lineup of direct flights means finding a place to plug in and work is easier than at some of the busier air hubs. Wi-Fi here is free, though you have to log on again after your 45-minute session is up. There are also conference rooms on site.
Airport Code: RDU
Website: www.rdu.com
Wi-Fi: Free. Premium option costs $7.95 for 24 hours
Busiest U.S. Airport Ranking: 38th
Photo credits: Shutterstock, Denver International Airport, Dallas/Fort Worth International Airport, San Francisco International Airport, San Francisco International Airport, Miami International Airport, Minneapolis St. Paul International Airport, Raleigh-Durham International Airport