Anyone who's attended a concert, musical, or sports event knows that buying a ticket is often the most dramatic part of the entire enterprise. Fees pile up, websites falter, and it's hard to tell if you'll be able to download the ticket to your phone or if you'll have to track down a printer. And good luck if you try to circumvent this system. The crapshoot that is Craigslist means you're constantly checking your email and negotiating with total strangers.
That's where Rukkus comes in. Like Kayak or Expedia, the travel-oriented search engines that point you to the least expensive flights or accommodations, Rukkus lists the cheapest tickets to live events. The website and mobile app have been around for a year-and-a-half and have been growing by leaps and bounds.
Manick Bhan, the company's founder, estimates that he spends about 30 percent of his income on tickets to live events (or at least he used to, before he started this company). He says was inspired to found Rukkus after growing increasingly frustrated with the high prices of the online ticketing process.
"We can cut to the supply," he says. "We can get away from all these other middlemen, and instead of finding you the best values on the retail side, give you the best values on the wholesale side. That's the trick."
The company pulls inventory from more than 100 ticket providers. In addition to the usual outlets, it sells tickets on behalf of Major League Baseball and the National Football League, two giants skeptical of anyone who wants to trade on their highly protected brands.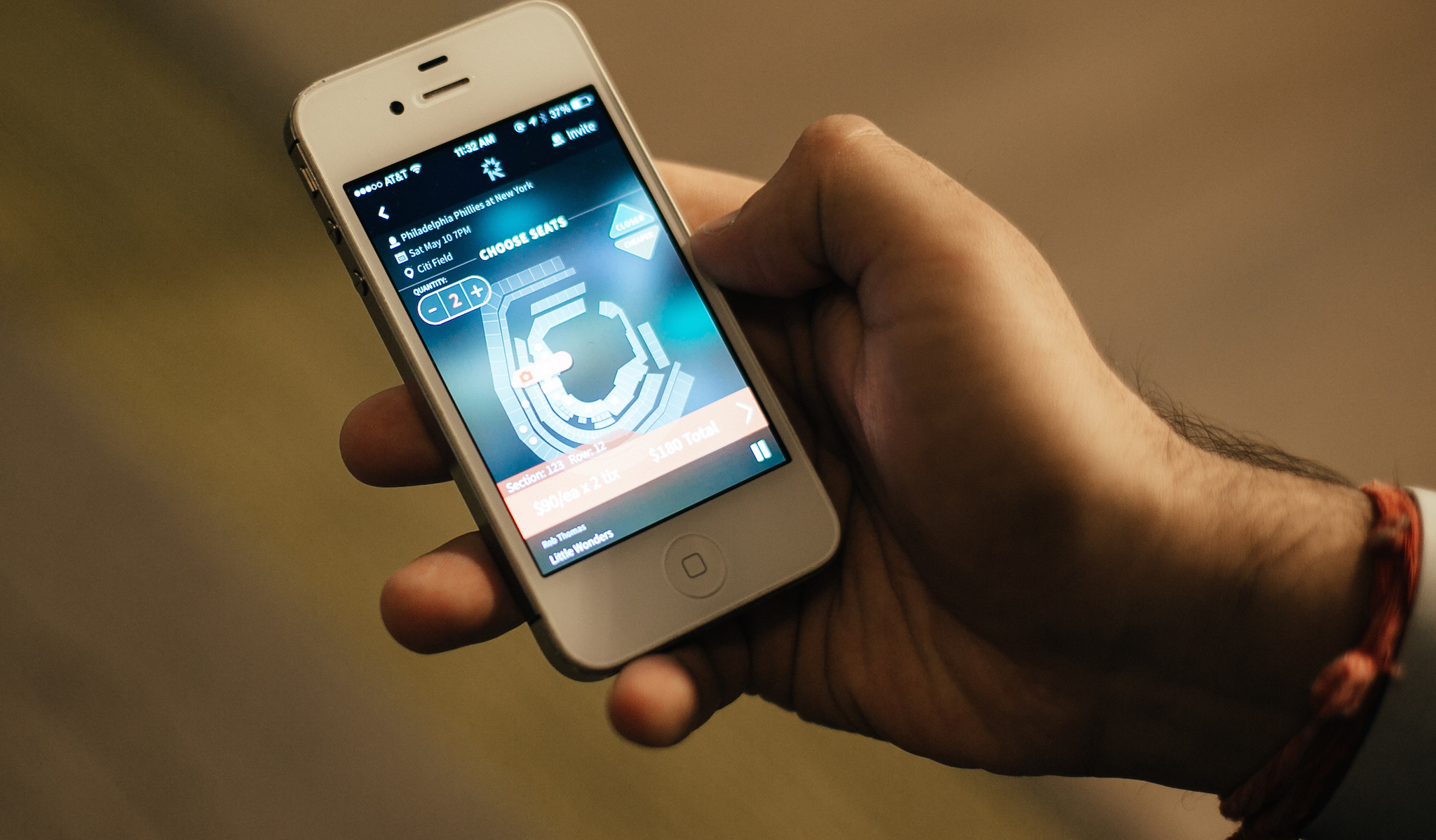 "It's hard to get them to focus when you're the small guy," says Bhan. "They hear this all the time, people pitching and soliciting them. You have to elevate yourself. And for us, one of the things we were always good at was building technology. We built beautiful technology, and immediately our product looked beautiful, worked well, and was highly rated."
When Rukkus started, Bhan was the only employee. Now the roster includes 20 people with a wide range of expertise.
"It happened kind of quickly," Bhan says. "One day, we just looked up and sort of noticed that there are all these amazing people around us. We built it like a family, so everyone we brought on board was very connected to each other."
Bhan says the secret to his company's success has been a relentless focus on customer service. If there's a problem with an order, Bhan says, his company works to solve it in less than five minutes.
"What we're really selling," says Bhan, "is an injection of happiness."
Photo credit: Lauren Kallen