Gone are the days of a pub on every street corner, but the humble "boozer" is still a vital element of life in the British capital, and you can find gorgeous historic examples all over the place. Revolutions in pub grub and craft brewing mean that many of these more traditional joints now offer great food and drink too, so why not make a night of it? 
The Dog and Duck
The prime joy of The Dog and Duck petite Soho establishment is its late Victorian interior, where highly glazed tiles and engraved mirrors twinkle and shine. The real ales on tap make a nice contrast to the myriad cocktails on offer at the fancier bars across the neighborhood.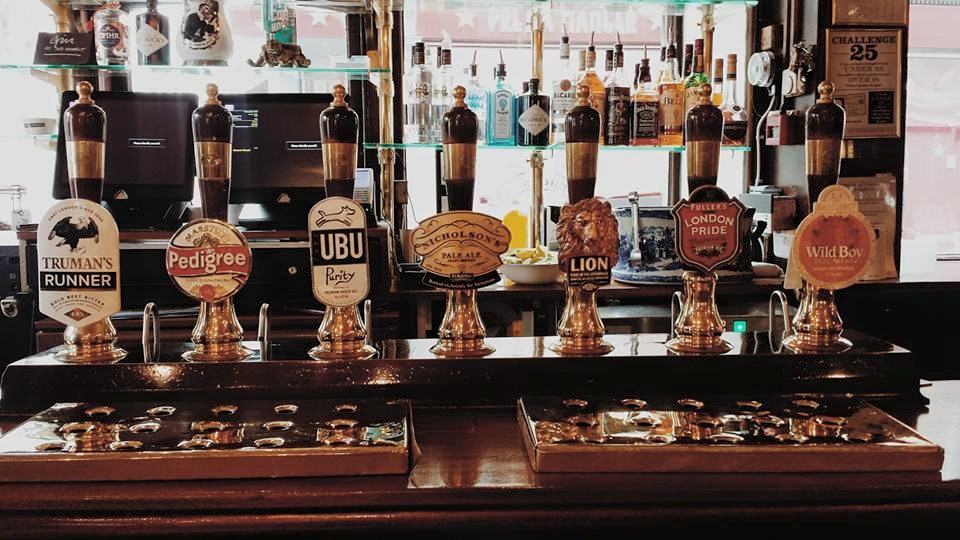 Newman Arms 
Great food and historic pubs don't often go together, but this petite 1730 boozer is a notable exception. At Newman Arms, the modern British meat and fish served in the Georgian dining room upstairs is something special, while downstairs offers more of a spit-and-sawdust vibe.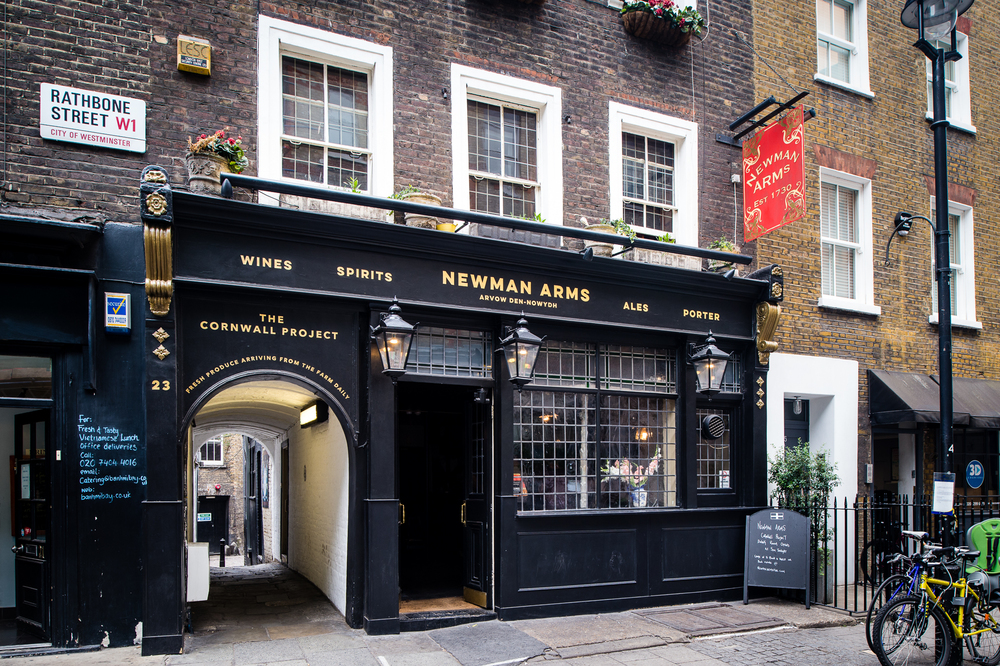 Jerusalem Tavern
Sip a craft beer from the renowned St Peter's Brewery at one of the prettiest pubs in London: Jerusalem Tavern. Named after a 12th-century priory nearby, the current building dates back to the early 1800s.
St Stephen's Tavern
Don't be fooled if you hear a ringing at this 1873 pub opposite the Palace of Westminster—it's probably not a fire alarm, but what's known as a "division bell," which sounds to alert politicians that an important vote is to take place. Check out St Stephen's Tavern's political memorabilia lining the walls.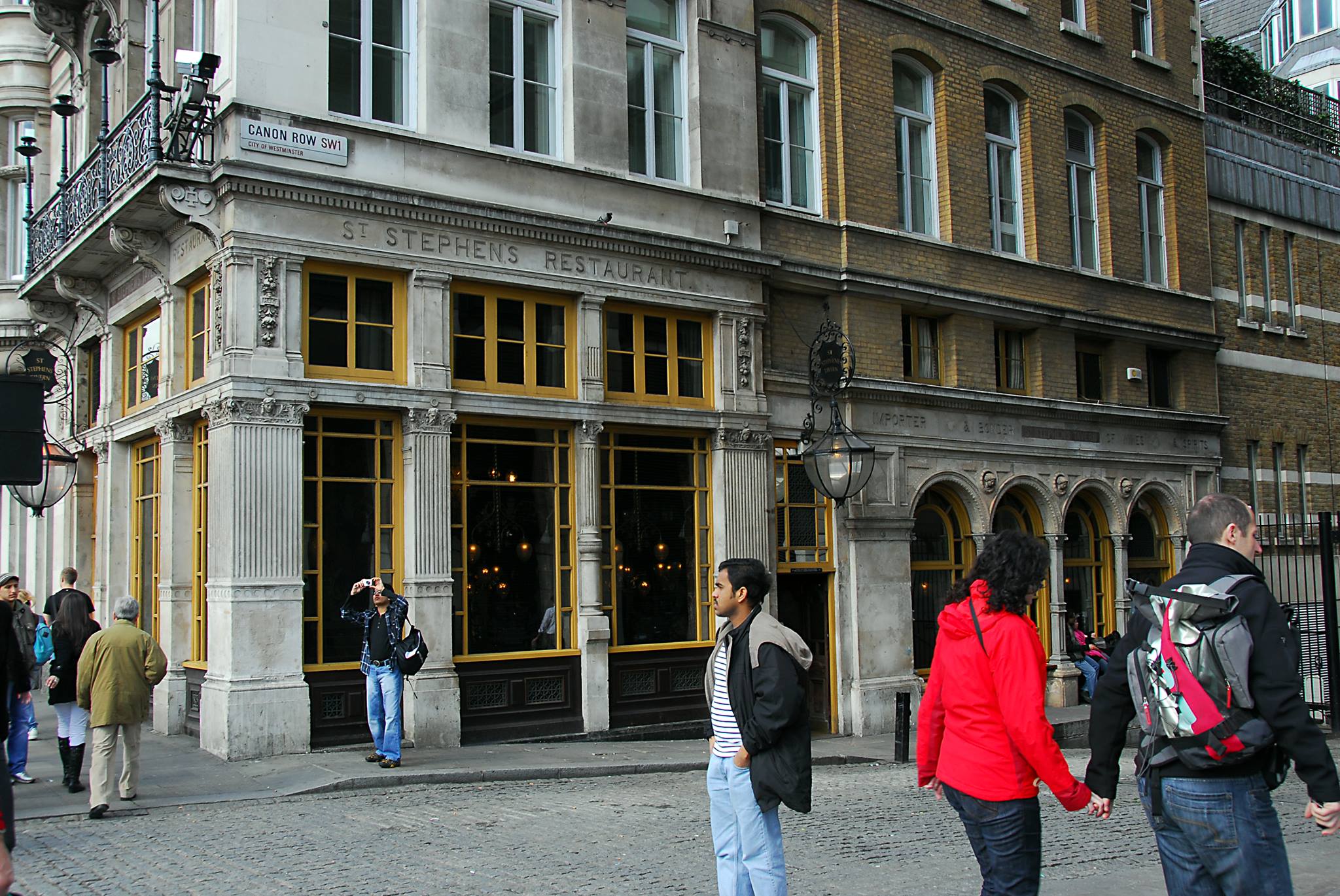 Ye Olde Cheshire Cheese 
A lot of pubs claim to be London's oldest, but this one is a likely candidate, having been rebuilt just after the Great Fire in 1666. It's a warren of oak-paneled rooms and underground vaults.
Princess Louise 
Best to arrange to meet your colleagues outside, or risk a long search through each of the elaborately decorated partitioned areas that make up Princess Louise's exquisite Victorian interior. On tap is beer from the Samuel Smith Brewery, one of the U.K.'s leading, and most judiciously priced, craft makers.
The Blackfriar 
This Art Nouveau gem was built on the site of an ancient monastery in 1905. The Blackfriar is a must-visit for the religious-themed mosaics, sculptures, and reliefs that line its walls and ceilings, some of which are very irreverent indeed.
The George Inn  
19th-century novelist Charles Dickens used to drink at The George Inn, which retains higgledy-piggledy galleries looking into the courtyard from its upper floors. The Parliament Bar is the most atmospheric space for a pint.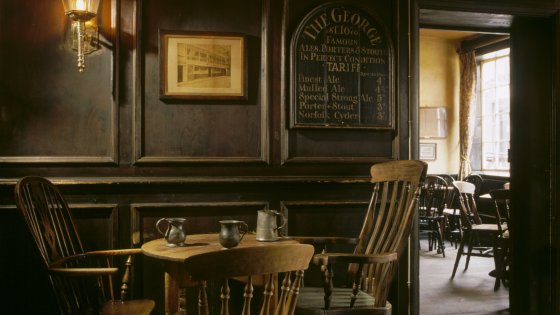 Photo Credit: Lauren Kallen (Header); The Dog and Duck Facebook (The Dog and Duck); Paul Winch-Furness (Newman Arms); National Trust (George Inn)