You're forgiven if you thought all that was debuted at the annual Coachella of electronics— better known as the 2016 Consumer Electronics Show—were drones, self-driving cars, and TVs you can roll up and stick under your arm.
There were some gadgets featured at the world's largest annual consumer technology trade show that could actually be useful in your workday, and I've scoured countless roundups to find the best for you.
Lenovo YOGA mouse
The Lenovo YOGA mouse doubles as a remote control. Keep it flat to use it to control presentations on your laptop or movies you're streaming. Bend it a bit to turn it into an ergonomic mouse to get stuff done on your computer. It runs wirelessly, with a dongle, or via Bluetooth. It won't be available until April, but you won't need to use your entire tax refund to pay for it, as it will retail at $69.99.
Ili translator
This one will depend entirely on how good the translations are. A device that you wear hanging from your neck, the Ili translator is supposed to immediately translate your words in to the language you desire when you're speaking to someone who doesn't speak your language. It's like being in the U.N. IRL and without the diplomatic parking privileges. If this works as it's supposed to, it could make doing business much smoother. No idea of the price, nor when it'll be released, though the company is getting a lot of press. Note: The company behind this, Logbar, completely bombed its first device, the Ring Zero, after raising a gazillion dollars on Kickstarter for it. So, don't hold your breath.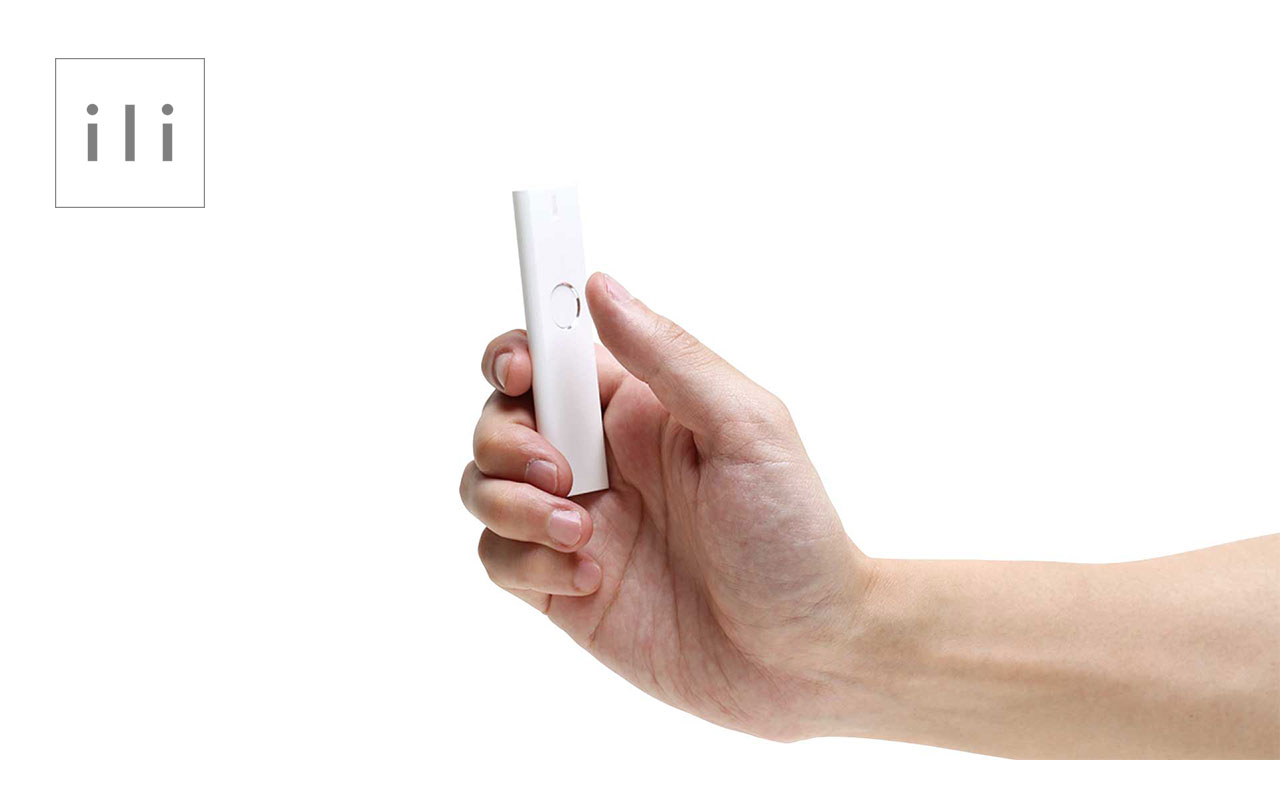 Zeiss Data Glasses
Think Google Glass, but actual glasses you'd wear and don't make you look like you just stepped out of a 1980s science-fiction movie. I'd wear these. The Zeiss Data Glasses are customizable, and I could totally see them being useful when I'm on my way to a meeting in an unfamiliar neighborhood, rather than pulling out my phone or looking at my Apple watch. Then I'll wait for the map to load because my network connection is slow, now it has to fly to my watch from my phone via Bluetooth and I knew it, I walked a block too far. That hasn't happened to you before? No price or availability information available yet.
Egg
Let's face it. When we're traveling somewhere for work, we have a lot of photos we need to take to post on Instagram and Facebook so everyone knows we're on the move. Couple that with our voluminous music collections and suddenly our smartphones aren't so smart and are bogged down and don't have any free space anymore. Download all that stuff to the Egg, which is basically your own personal cloud. Runs from $199 for the 64GB version to $399 for 256GB.
Stabilo Digipen
Stabilo is a German pen-maker and they've taken their talents to bring a digital device that learns your handwriting over time and lets you write on any surface, converting it into text on-screen. It connects to your computer via Bluetooth (or via USB) and does apparently have a little bit of a learning curve—mostly because everyone's handwriting is different, and gradually gets worse over time (or is that last part just me?). The Stabilo website doesn't even mention it yet, but there is an intro video by a Dutch animator, and lots of coverage, including the Washington Post calling it one of five things you might actually want to buy from CES (it's number 5 on the list). It's supposed to come out soon in 2016.
Photo credit: CES