It's the holiday season, which means there are tons of office parties going on right now. Though they're called "parties," employees often dread these events and only go because they feel obligated. Sure, the free booze and pizza is nice, but they'd rather be at home watching Netflix than spending more time with the boss during after-work hours.
However, if parties do turn out to be awesome, and employees enjoy them, they can increase worker satisfaction and morale, strengthen relationships between colleagues, and instill a sense of employee pride in your company.
If you want to ensure that your upcoming workplace gathering is going to be amazing, take note of the following tips from these expert party planners.
Keep timing in mind
According to Los Angeles-based event planner Marley Majcher, better known as The Party Goddess, the timing of your party is crucial. For example, why does it have to take place right when people are rushing to get their projects wrapped up before the end of the calendar year?
"If December is your busiest time of year," she says, "maybe do something the first week of January, so it's truly a celebration and everyone can let their hair down."
The day of the week is also important to consider. If you hold your gathering on a Thursday night, Majcher says that everyone will be burned out the following day.
"Make sure to plan the party when the 'reduced brain capacity' of the staff won't make as much of an impact," she says.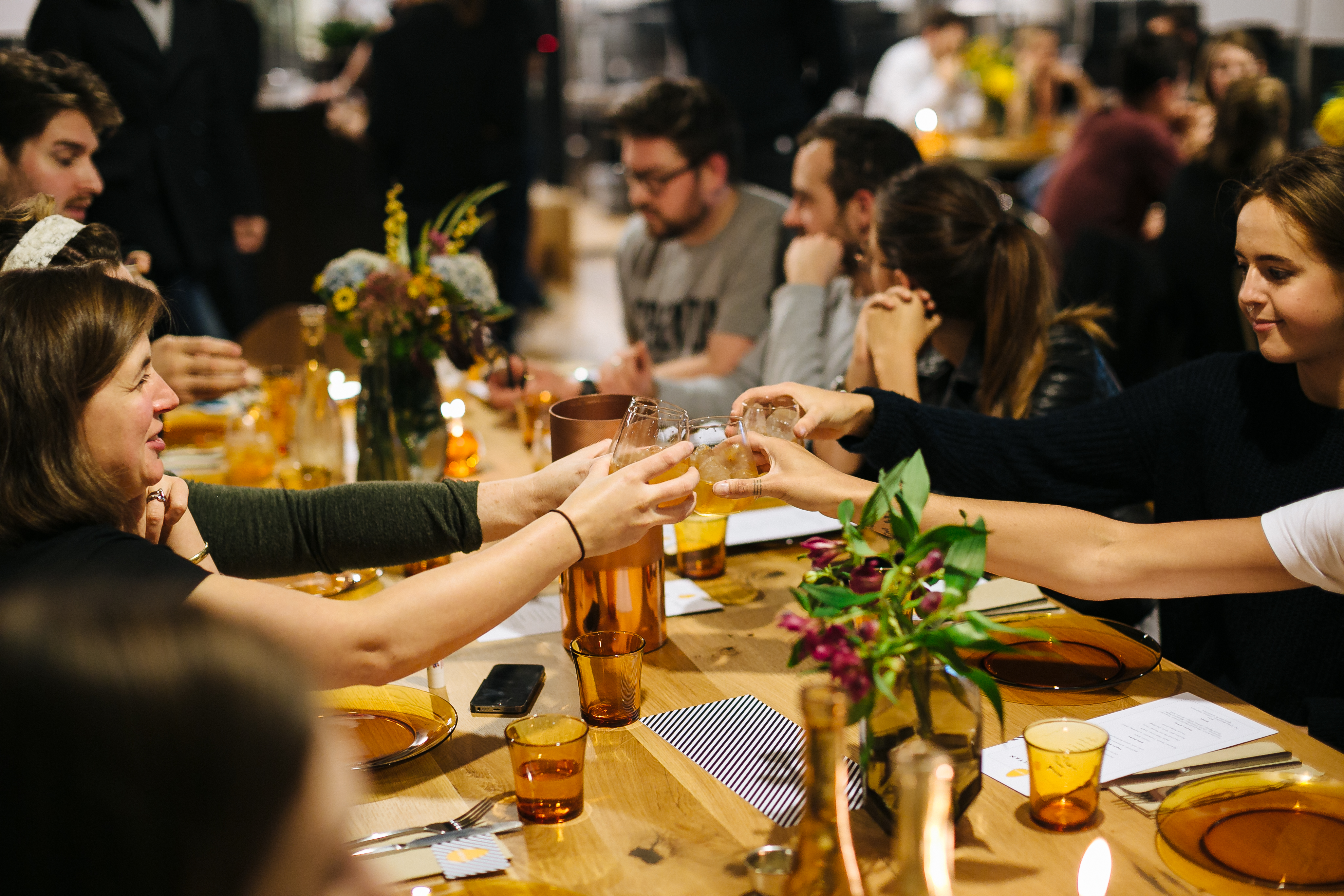 Figure out a theme
Simply announcing that your office is throwing a party isn't going to cut it. Instead, take your workplace values and culture and use them to assign a fun theme to your party.
"Themes work well when there is an optional dress code attached," says Ivy K. Pendleton, creative director of CBD Meetings and Events in Washington, D.C. "We use large props, signage, a lot of color, and exaggerate the details."
Tabitha Roberts, owner of Roberts & Co. Events in Virginia, says that the food you provide should also serve your theme.
"Keeping in line with the theme or overall idea, create a menu that embodies the idea," she says. "For example, an 'Oktoberfest Party' should have a great pretzel station with specialty dips."
Follow the trends
Nothing's going to make you look more out-of-touch than bingo, karaoke, and a boring buffet. Instead, you need to follow the trends in parties occurring right now.
Majcher says that food trucks, puppy therapy, and raffles and giveaways are what's big right now. Want to make your staff extremely happy? Include some in-office spa treatments.
Liron David, founder and senior event producer of Eventique in New York City, says that, "interactive food stations with creative cocktails and alchemists at the bar" are all the rage.
According to Roberts, a bahn mi sandwich vendor who can come in and make authentic and customized food for your employees is "a trendy alternative to cold cut platters."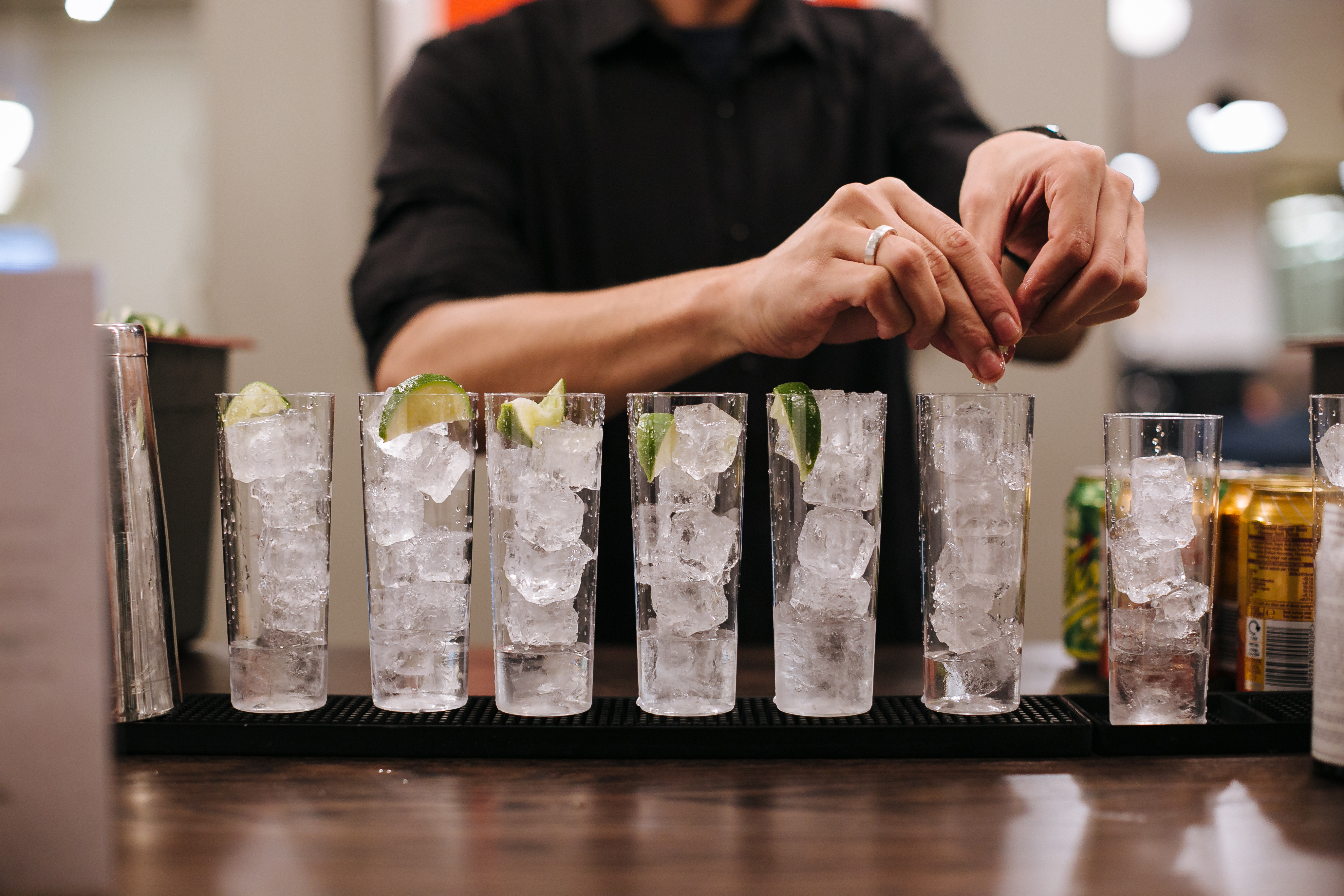 Encourage socializing
If hiring entertainers that will perform on a stage, your employees will probably watch the show rather than interact with one another. Instead, try to create an atmosphere that lets people ease into conversations.
Rachel Wong, who works at WeWork SoHo-based CaterCow, says that conversations can be encouraged at the food table.
"I love the idea of a build your own mini cake station or a waffle fry bar," she says. "They are something to get people up and mingling and give them something to talk about. It's especially useful when you have a room full of people who may not know each other too well just yet."
Adding alcohol to a party can welcome more socializing and loosen up interactions among employees, but it's important to maintain a harassment-free environment. The National Federation of Independent Business suggests reminding people that they should stick to your company's code of conduct in all your messages leading up to the party. Also, skip the mistletoe decoration.
Make it fun
David suggests hiring performers that mingle among the crowd rather than perform in one place. As for games that might be fun to play, Pendleton recommends human chess, Simon Says, and Family Feud.
At one corporate mingle that Roberts produced, she and her team brought in a large screen and projected 1980s video games on it for guests to play. This clever idea fostered a bond between a boss and his worker.
"By the end of the night, the CEO and owner of this Fortune 200 company were dominating in a Pac Man battle with a staffer that he had never met before who was new to the company," Roberts says. "They really connected, and the staffer ended up emailing us after the event was over and thanking us for such a great evening. He had an opportunity to network in a way that would not have been possible without such a unique experience."
Photo credit: Lauren Kallen